Water Bottle Label Template Free
by Fun Stuff To Do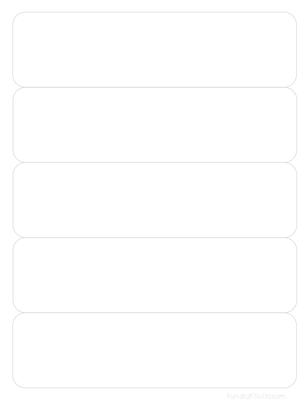 Free Water Bottle Label Template
Create your own water bottle labels for your next party or function with these free templates.

Use the transparent template if you would like to add a patterned background of your choice. Then add some images and wording.

Want the simpler template with white background?

Click on one of the links above, the full size image will open. Then save the template on your computer. Take note where you save it and use a name for the file that you will easily recognise.


FUN PRODUCTS

*Fun-Stuff-To-Do.com is a participant in the Amazon EU Associates Program, an affiliate advertising program designed to provide a means for sites to earn advertising fees by advertising and linking to Amazon UK/ Amazon GERMANY/ Amazon FRANCE/ Amazon ITALY/ Amazon SPAIN.*
*You can also find products on Amazon CANADA/ Amazon CHINA/ Amazon BRAZIL/ Amazon INDIA/ Amazon JAPAN/ Amazon MEXICO.*
It does NOT cost you an extra dime but sure helps us to maintain this site, so please support us by doing your Amazon shopping through our links - thank you!

RANDOM FUN

SOCIAL FUN