Christmas Tree Card
by Fun Stuff To Do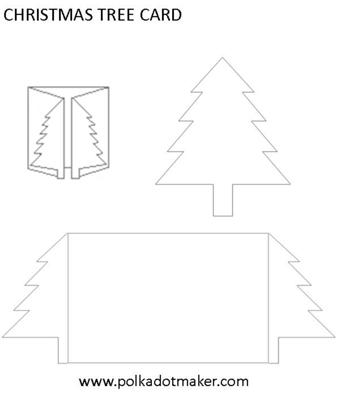 Christmas Tree Card Template Set
A quick, easy Christmas tree card to make.


Print the template on coloured card stock - red, blue, purple, green, whatever you choose. Cut out on solid line.
Fold the Christmas tree section backwards as indicated by the small lines. Now find the center of the card and bring the two Christmas tree sections together towards the center and fold. Decorate the tree with glitter or other embellishments.
Other ideas: Print the template on one color cards stock then trace the tree section onto green card stock, Glue the green tree to the card for a multicolor effect.
You can also use the Christmas
tree template
alone as tags for gifts or as christmas decorations to hang around the house or on
your own
Christmas tree.
To print the templates:
DOWNLOAD THE FULL SIZE PDF (106 KB)