Fun Games For Everyone
There are a large number of new fun games for adults and kids on the market. We list all the you-can't-go-wrong favorites! Invite your friends or family for a games night. These games are suitable to play at home, on vacation, at parties, during holidays, on road trips or the plane and anywhere else you are bound to feel a little bored or in need of entertainment.

Get them now by clicking on a link or an image below or get them from your favorite retailer but DO get them!

Also check out our Free Fun Games on the right!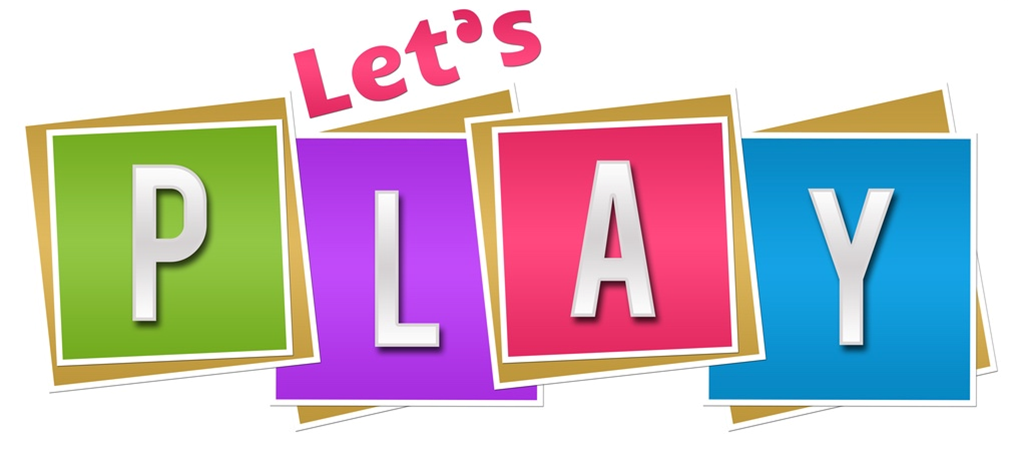 Speak Out is nominated as Game of the year! Incredibly funny if you love to laugh! Get ready to be doubled over with laughter with this ridiculous mouthpiece challenge game! Speak-out is the original game but since it's incredible success, a few other versions appeared. The game comes with only 5 mouth/lip pieces in a size large, which expands the mouth and make words sounds really strange. Recommended for ages 16+. The large size mouth pieces are to big for children. The game basically consists of the mouth pieces, quotes, and a timer....
My advice for larger groups and children under 8 years: They sell packs of 20 mouth pieces in various sizes on Amazon for about 13-14 dollars - get these! If you have two teams, take turns writing about ten sayings/phrases you want the other team to say or you can download Get That Phrase for free. Everyone has a timer on their phone. Set the timer and each person gets a chance to explain their phrase to their team before time runs out. The bonus is, you'll have enough mouth pieces and you can wash all the mouth pieces later to re-use, most of them are dishwasher safe.
If you don't understand, go to the game, read the reviews and make an informed decision or alternatively get Watch Ya Mouth - this game comes with 10x medium and large mouth pieces and phrases included are family safe. Recommended age 8+

Large mouth pieces fit adults. Medium = Age 6-13. Small = Age 2-5.
---
Sold out for a long time! Back due to popular demand! Some recon this game is more fun than the popular Apples to Apples.
This fun party Trivia game has more than 2,000 unique and funny phrases plus blank cards to add your own! With this you can have off-the-wall humor and side-splitting fun for hours. 4-10 fun players can play. Bad reviews are usually because of the company people keep, oops! When you're in the hot seat, which wild and wacky statements will your friends choose to describe you? Can you predict what your friends will pick?
Manufacturer Recommend Ages: 18 and up.
---
The winner is the player with the most teeth remaining at the end of the game! A roll of 2 dice determines the grade you complete in school, which sets you up for one of 11 'fabulous' careers. A hilariously funny life journey game for 2-6 fun-loving players. Easy to start, hilarious to play, hard to forget!
Manufacturer Recommends Ages: 13 and up.
---
A fast-paced, multi player, fun party trivia game that allows you more than one clue. The game cards have ten clues on that go from very vague to very specific. As the reader reads the clues everyone else tries to guess the word being described. Don't jump the gun though because you only get ONE guess!
Manufacturer recommends Ages: 12 and up.
---
This quick, strategic and problem solving game is a great family game. Work together as a team to beat the game and not the other players. A new island is set up with each new game but it is sinking, save treasures and perform tasks to ensure an escape before the island disappear under the water.
Manufacturer Recommend Ages: 10 and up.
---
WANT TO VIEW AND COMPARE THE BEST GAMES
ALL AT ONCE?
TOP 200+ FAMILY GAMES - CLICK HERE!
TOP 200+ ADULT GAMES - CLICK HERE!
TOP 1000+ CHILDREN'S GAMES - CLICK HERE!




---
A huge HIT in Europe, now in USA! Trivia filled with tactics and trickery. 20 different categories to choose from, and no need to answer every category, you can specialize in what you know best.
TACTICS - Steal questions from your opponents. Swap categories for what you know best. Then bet on your strengths by assigning points to the categories.
TRICKERY - Trick your opponents into believing what they think are your strengths, and then use those tactics to get ahead. No need to be a trivia buff to have fun with this game - everyone can have a great time by tapping into what they know best.
Manufacturer Recommend Ages: 10 and up.
---
Telestrations is the visual equivalent of the classic school-yard game "telephone." It's a fun-filled sketching game in which everyone's attempts at "art" can turn hilarious. The game starts with a secret word that is passed from player to player. As the word is sketched, interpreted, and then sketched again, it undergoes a visual transformation that will surprise and delight everyone. Telestrations is sure to be a hit at dinner parties.

Manufacturer Recommended Age: 13 and up.
---
A hilarious tug of words! 2010 Mensa Favorite Brainy Games Winner. Great family or party game that only takes 5 minutes to learn. On each turn, one team flips over a category card. Team members frantically brainstorm words that fit the category while the opposition tries to sidetrack them. The team must agree on a word and pull each letter of that word one lane closer to their side of the street, all before the time runs out. Word on the Street will have you in the fast lane to fun.
Manufacturer Recommended Age: 12 to adult.

New board and card games

These new board and card games have top ratings check them out!
All the top fun games on the market:

TOP 100+ OUTDOOR GAMES On the Market

TOP 20+ INFLATABLE BOUNCE HOUSES for Kids

TOP 200+ GYM SETS AND SWINGS for Kids

TOP 200+ FAMILY GAMES On the Market

TOP 100+ SNOW PLAY GAMES AND TOYS
Holiday fun games

A collection of holiday games and printable games that will keep everyone busy and entertained.
And a few more:
Save a PACKET with this five-game
Office Christmas Party Games
pack. Five great office party games for just $11.95!
Thanksgiving Party Games Pack
: over 30 printables for Fall Harvest and Thanksgiving
Looking for a fun Super Bowl party entertainment solution? This
Super Bowl Home Party Games Pack
is unbeatable value! 15 great SB and NFL games for just $19.95.
A description of all our free fun games

Charades Ideas - Everything you'll ever need to play charades.
Crazy Eight - A fun card game of years gone by - nobody wants to stop playing once you start!
Campfire Games - Create great memories with fun campfire games and good friends!
Fun Babysitting Activities - Fun games for kids, peace of mind for parents, real solutions for sitters.
Kids Party Games - 10 Fun kids party games your child have to play.
Preschooler Party Games - Age appropriate party games for small children.
Toddler Party Games - Fun 1st birthday party games and party game ideas for 2 year olds.
Teen Party Games - 20 Fun teen party games to play before you are all grown up.
Adult Party Games - 10 Fun adult party games to play before you're too old!
Parachute Games - Active, challenging parachute games for all ages!
Picnic Games - Outdoor games and activities for fun days out in nature.
Silent Charades - Another fun party game that everyone will love, for all ages.
Trampoline Games - Cool games for Outdoor trampolines and Water trampolines.
Top 15 Roadtrip Games - As voted by Kids! Will make long winding roads short and children happy.
Other Fun Roadtrip Games - The Golden Oldies that you've probably played as a child - always a hit!


We have some more free fun games, fun road trip games and fun party games coming, so check back soon! In the mean time, have a whale of a time playing these great fun games with your family and friends!
ADD YOUR FUN GAMES AND ACTIVITIES
We love NEW and OLD fun games, activities and hobbies and we love to try out new ideas! Is your game or activity unique, not on the site? Do you have a favorite game or activity? Please submit your contribution to our Fun Forum for others to enjoy. Please provide as much information as possible (at least 300 words), you may know the game or activity that you refer to, others don't, so tell us more about it, the rules if any, what is needed to play, how it is played.
What Other Visitors Have Submitted
Click below to see contributions from other visitors to this page...

Where do we shop for great games at great prices?
Amazon of course! Always a fabulous selection available at low-low prices and real good game suggestions too!
Search for a fun game bargain now

Psssst! If you find a great game be the FIRST to let us know!
CHOOSE OTHER FREE FUN GAMES TO PLAY!
Adult Party Games | Babysitting Activities | Campfire Games | Racing Games | Charades | Crazy Eight | Kids Party Games | Preschooler Party Games | Teen Party Games | Toddler Party Games | Parachute Games | Picnic Games | Free Fun Printable Games | Road Trip Games | Silent Charades | Trampoline Games | Water Charades


Return to Fun Stuff To Do:  HOME PAGE