BABY SITTING ACTIVITIES AND IDEAS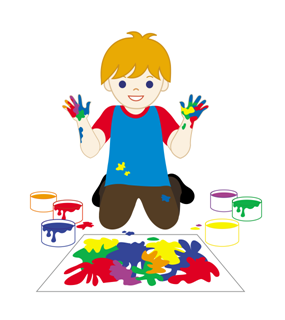 Deciding to baby sit any child can be a challenge. Baby sitting activities that will keep small people amused should not be one of those challenges, children are different and age play a huge role. Bored children become destructive and this can make your task extremely difficult. Therefore, you'll need a few proven fun activities to keep everyone happy. Fun games and activities make the time fly by, for everyone. Remember to check with the parents if they approve of the activities you have planned, the most important factor is that everyone will be safe.
Below you will find:

Fun baby sitting activities, educational baby sitting activities, fun babysitting games, inexpensive crafts for baby sitters, indoor and outdoor babysitting activities, baby sitting activities for single children and other fun ideas to make baby sitting a lovely experience for all.
Keeping children amused and entertained with babysitting games is one thing, stimulating both their brains and energetic little bodies for an extended period of time, calls for a bit of planning. Having a few unique tried and tested babysitting activities on hand can make the difference between happy kids that will enjoy their time with you whilst in your care and kids that become completely out of control.
Although it is easy to simply put the children in front of the TV for the duration that they are with you, this is not very interesting for anyone. You should be planning baby sitting activities which are both fun and educational.
A LIST OF FUN BABY SITTING ACTIVITIES
All children love painting and drawing and this is one of the easiest and fun babysitting activities for you to set up. Try to do the painting outside if possible and make sure that you cover the floor and table with paper. Also try and get the children to wear old clothing just in case, then allow them to use their imaginations. They don't even need to use paint brushes make finger paint! Painting with hands and fingers can be huge fun, children love to be creative and this is a fantastic way to allow them to.

Thumbprint Faces and other fingerprint art will provide you with loads of ideas that will be as exciting for kids as for you.
Make cute gingerbread men or cards with our free templates.
Another artistic idea is butchers paper stuck to a wall or fence (preferably outside), yes the type that comes in huge rolls that are used to wrap stuff in – if you can get your hands on a long strip of this, the kids will love to create a graffiti wall with sweet messages, hand prints, foot prints and any other prints you can think of.

Is there a birthday or other party coming up? Let kids choose and make party decorations with our free printable party kits.
Music is another one of those fantastic babysitting activities which will get everyone involved no matter what their talents are. You can turn ordinary household items into musical instruments, pots and pans as drums, small containers with dry rice as maracas etc, get the children to choose theirs, let their imagination flow. You will be amazed what musical instruments children can come up with and they will love the idea of making their own rock band or orchestra. Babysitting games can be educational as well as fun..
Scavenger Hunts are another great way to get the children up and moving about, a lovely idea to get rid of excess energy. You can make the babysitting activities as easy as you want as the children do need to be interested and want to continue playing, so for little ones you can use pictures instead of words on your scavenger hunt lists. This type of babysitting game is challenging as well as fun and children will love the whole treasure hunt idea. You can also have small toy or candy prizes for the winner and allow the children a treat like ice-cream for playing so well.
Which kid won't like ice-cream? Making ice-cream is super easy, start your baby sitting activities off by making ice-cream and enjoy it when it's time to cool down. It's also fun to decorate the ice-cream in bowls or on cones with toppings that can make ice-cream faces. Tip: You don't need an ice-cream maker (if you do have one, you'll have ice-cream in 20 minutes!) but you can use a container with a larger surface or individual small containers for quick freezing in the freezer instead of a thick layer in a bowl that will take much longer to freeze. Another fun idea is to place the mixture in small zip-lock bags, if it's not frozen in time, a little hole in the corner makes an instant ice-lolly to suck out of the bag!
A visit to a local zoo or animal farm yard is always a winner. Kids generally love animals and they like to watch and learn about animals that they have not seen before. If a zoo or animal farm yard is not an option, you can even pay a visit to the local pet store and include a stop for fun drinks, such as milkshakes!
Easy crafts for kids is another fun way to entertain kids of any age. Your baby sitting fee may not allow you to spend additional money on craft supplies and other entertainment but there are craft ideas that are inexpensive and great fun. You could also submit an activity list to the parents to choose from before hand and ask the parents to assist with the supplies needed.
There are also a number of fun games like the ancient tangram that you can make with the kids, teach them how to make it and use it. This is one of those games that are great fun to play and superb for spatial development and no one will ever suspect that they are learning! This fun game is suitable for most ages and great when you are limited to indoor baby sitting activities.
A great outdoor babysitting activity for both summer and winter time is of course building a secret hide-out in the garden. Tipi tents are easy and fun to construct and you can add as much or as little detail for the amount of time that you have available. Everyone can help with something and it is easy enough for just two if you are only babysitting one child.
Good quality Board Games for Kids are lots of fun too and families usually have a number of these in the home. You can also create fun bingo games by simply using pictures of items in and around the garden for a great outdoor adventure. Then, take a stroll through the garden and the first to cross out a line wins! Are you bound to indoor games, no problem use pictures of a selection of household items and take a stroll through the house.
Weather permitting and the sun shining in all it's summer glory you can set up a water sprinkler on the lawn, it's safe and a great way to get the kids clean and have loads of laughs.
If you can keep yourself and the children in your care happy and amused with babysitting activities, your job will be so much easier. Active children will be happier and better behaved and this is what you want to achieve.
More Baby Sitting Activities & Ideas

---

FUN ACTIVITIES THAT DO NOT COST MUCH AND MAKE KIDS SMILE!

Is there a girl who would not love to indulge in making her own cosmetic lip balms or glam herself out with beautiful sparkling bracelets in fun colors? Yes indeed girls of almost all ages will love this!
The boys would love putting foam airplanes together and flying them after they had a chance to decorate with wild fun colors!
Then turn out the lights get the flashlights on and start searching for some pirate treasures on little pieces of paper that has been hidden in the biggest, darkest room!
---


LOOKING FOR A SITTER OR FAMILIES TO BABY SIT FOR?

Good quality babysitters are always in demand and so are families to baby sit for, we recommend:
SOCIAL FUN

FUN PRODUCTS

Our recommendation lists makes it easier to find the perfect products to have some retail therapy and fun. There are more than 30 categories. Click on any image below to view.




Return to: FUN GAMES from Baby Sitting Activities

Return to Fun Stuff To Do: HOME PAGE