A JAR OF HOPE

If you have lived in Africa, it is easy to understand why small projects like "A Jar of Hope" are an important part of daily life that makes a huge difference.  If you are outside of Africa, you may not know that extreme poverty is real, starvation is a reality, jobs are hard to find and that all this knows no skin color, age or gender.
Just a very short drive outside the big cities in South Africa are stories, untold and too sad for tourism pictures. Stories of heartbreaking need, hunger and hushed deaths, where basic food items make the difference between being alive or silent, and that every little bit can sway the odds.   

EVERY LITTLE BIT CAN HELP

A Jar of Hope is a meal placed in a clean empty coffee jar. It consists of a few dry ingredients, it is simple to prepare with only boiling water needed to make a warm, nourishing meal for 4 people. I will show you how to put a jar like this together at the bottom of the page.

| | |
| --- | --- |
| A Jar Of Hope With Pasta | A Jar Of Hope With Rice |
HOW IT ALL STARTED
It is widely assumed that these small projects and gestures of "Hope" undertaken by private individuals started in 2020 during the coronavirus pandemic when starvation numbers increased and the local economy plummeted due to months of level 5 lock down rules. The fact is, the starvation numbers INCREASED and still is. It increases due to Government corruption and the looting of funds and resources that never reaches their rightful recipients. Starvation is a daily reality in South Africa and these little jars of hope, lovingly put together by individuals, groups of moms & dads, scouts and churches have been doing the rounds for many years prior to Covid or the beautiful legacy Nelson Mandela left to offer 67 minutes of a persons time yearly to uplift the underprivileged, which is sadly not enough.
WHERE JARS OF HOPE ARE NEEDED

The simple answer is probably across the world, but here I share about a special community close to my heart.

On the beautiful West Coast of South Africa in a small community of less than 125 000 people where I spend a lot of time, jobs are rare, many of the indigenous locals are seasonal workers on farms which means income is restricted to harvest time. Others use to depend on fishing for a living, these used to be small fishing villages for many generations before the Government retracted most private fishing licenses. Large manufacturing companies that later became the heartbeat of these small towns were forced to close down as a result of a failing economy, constant electricity outages, high water tariffs and high fuel prices, with dire repercussions in this community.
Furthermore, lack of border controls, state capture and corruption contributed to a job scarcity of one in three adults not having employment in South Africa. It is not unusual, to find old and young, living on grants, which barely pays enough to get them through the first week of the month, making them dependent on others for food and resources to stay alive. Many children survive on one meal per day, provided by the schools they attend. These meals are as basic as you get, sometimes only a sandwich with peanut butter.

WHY WE ARE PASSIONATE ABOUT THIS PROJECT
I truly believe, nourished, nurtured children rise above their circumstances.
As a mom, daughter and animal lover I can never just look the other way. I have an inherent weakness for small children, animals and the elderly, when they suffer I suffer to the point of sleepless nights and emotional breakdown. Strong fit men and woman can probably make a plan, if it was only that easy for children, animals and elderly ill people.
In this very special community, are ladies with big hearts that cook meals over weekends, long weekends and during the school holidays. Holidays are supposed to be joyful, happy times right? These are the most trying and scary times for small children who solely depend on a meal from a school that is closed during these times. December and July holidays are especially tough, they are long and never ending. Some days, up to 400 children line up for food in one small town. Cooked meals made possible by the most incredible woman I have ever met, who do not have it easy themselves and receive no state funding to do so. Often times, having to give of their own or send begging requests for necessities needed, hoping someone will come to their aid and then having a hard time to collect the bits in time to have the next warm meal ready the following day.
Doing this week in and week out takes a huge toll emotionally, the heartbreak of having to turn hungry little faces away is a lot to bear. Holding a child close to your heart that is begging for more food when pots run empty. The news of a mommy who could no longer breast feed her little baby because she did not have sufficient food for herself to produce milk and kept her baby alive with sugar water, now too weak to move, seems very far removed if you yourself have never seen this. The best I can describe these earth angel woman as: they are warrior woman, with compassion and love of the purest kind that truly change lives. This community is close-knit through it all and no need is ever unattended. With the jars, we help them to build up stock, which they can either use on days when there is shortage for those big pots or send home with children and the elderly as an alternative to turning them away without food.

So you may think, there is a lot of hardship in the world and what does this have to do with me?
Now, I am no Saint, I am just a little badass who will find 100 people to help them give children, animals and other people hope for another day. Today I am asking you. One jar costs approximately R25-30 (South African Rand) to fill, when bought in bulk, that is just under $2 which you all probably have lying around, begging you to do some good in the world. A small brown bread costs R15 ($1). Filled jars are a blessing and time saver indeed, but if you are far away and would like to help, these ladies will happily fill a jar for you, I will cover the cost of the jar and make sure it ends up with those needing it most, via these incredible women.
- The person who said: "Don't give a man a fish, teach a man to fish" -
or
- "Give a man a fish and you feed him for a day. Teach him how to fish and you feed him for a lifetime" -

I agree in some ways but there are a few little snags with this. You cannot teach an adult or a child anything if they have no food in their tummies, the brain won't work. You can teach a man whatever you like, if he can't even feed himself, how will he afford the tools needed to apply what you have taught him. For a man/woman to provide for themselves, they need to be nourished, with food and often times emotionally too, taught, and in some way helped in terms of equipment, otherwise you waste your own and their time and they will fall right back into despair. Which brings me to my next point~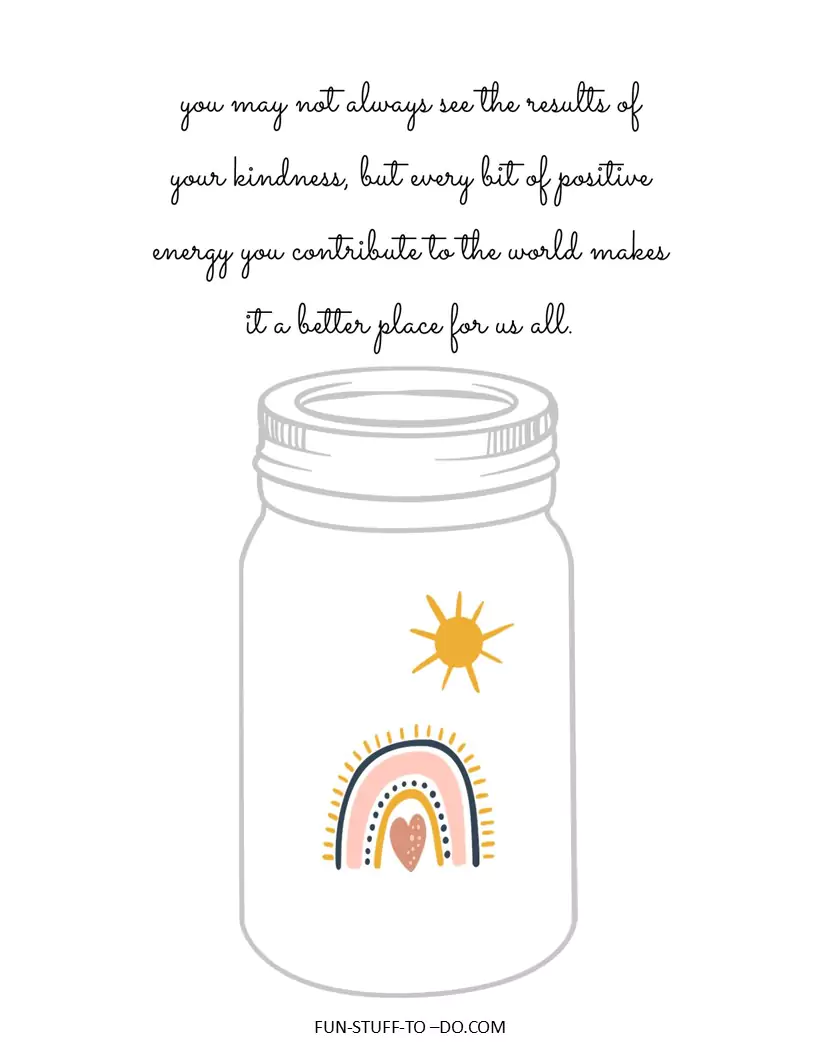 HOW MUCH MORE EVERY LITTLE BIT HELPS
Help us fill "Jars Of Hope" please, sometimes all hope is lost and we need to restore the hope of a "tomorrow" first with nourishing meals before we can attempt projects that will help people to become self-sufficient.
As a side note, we here at Fun-stuff-to-do are not involved with the actual  cooking of the meals but we are working hard on opportunities that will help to eradicate this suffering in small ways, one little bit at a time!
Four of the projects we are involved in includes funding for food, central animal feeding points and anti-animal cruelty campaigns, community fruit and vegetable gardens and income generating handmade projects for moms and the elderly.
African people are creative by nature, and I am currently making first batch craft parcels available for free. These can be used in a number of ways to produce high in-demand products to create income for moms with children, all while they take care of their own little ones, instead of leaving them at the mercy of others, where abuse too often takes place. We also secure creative, cost effective ways for them to sell these products and to keep all of the profits for themselves, instead of the middleman taking the bulk, as too frequently happens. This business model includes ideas, budget, creative product samples, selling outlets, market related pricing structures and ways to fund their own next batches of craft materials.  
We also support a number of schools and daycare centers with stationary, books, paint & varnish, printable and printed educational work, if you are a creator and would like to share printable designs or have any spare materials, all contributions are truly appreciated, please get in touch.
HOW TO GIFT A JAR OF HOPE

Contact us, if you would like to send some empty jars, or better yet, filled jars to restore hope, this community needs both desperately.

You can contribute financially to help us fill jars on your behalf with a click on the button below.
WHY THE PROBLEM WON'T GO AWAY SOON

| | |
| --- | --- |
| The Tourism Image | The Reality |
Around 18 million people in South Africa live in extreme poverty and the unemployment rate is a staggering 33.90%, you are lucky if you have a job. This includes all races, black, brown, colored and white, the help we extend is always unbiased. Yet people from further up in Africa still flock to this country in the hope of a better future, or even worse, get caught up in empty promises from political parties who are losing credibility, but hope to gain these people's votes during elections with falsified identification, only for those people to face the harsh reality of no better tomorrow when they arrive here. This only increases the numbers of those suffering, and it is not helping at all.

"alone we can do so little, together we can do so much more"

MAKE JARS OF HOPE FOR US OR YOUR OWN COMMUNITY
If you click on the link below, you will find instructions and more to make a jar of hope. I have also included free printable kitchen instructions, labels and tags in plain and pretty format to help you along. You can make these to help us or in the bigger scheme of things, make them to hand out in your own community to relieve hunger.

Thank you for taking the time to read this far, I sincerely hope you do not shy away.
Much love to you and yours, may you remain blessed and grateful.
Sanet  xxx

SOCIAL FUN

FUN PRODUCTS

Our recommendation lists makes it easier to find the perfect product. There are more than 30 categories. Click on any image below to view.

RANDOM FUN
More than 25 000 fun ideas posted over the years, including but not limited to: free printable goodies, party ideas for old and young, fun games, amazing arts and crafts, funny stuff, free templates and so much more - LOOK HERE! + follow us!