Printable Mazes
Come join in the fun and frustration with Fun-Stuff-To-Do's range of amazing free printable mazes.
Here you will find: Easy Mazes, Medium Mazes, Hard Mazes, Super Hard Mazes, Circle Mazes, Oval Mazes, Escape Mazes, exciting Pattern Mazes and Labyrinths.
Test your own skills, or compete against someone with our unique two-in-one free pages to print. Usually a maze would show a "start" and a "finish". The start and finish on the fun-stuff-to-do mazes are indicated with two square blocks. Therefore, you can complete the maze both ways by turning the paper, so print two of each and start competing!
You can also draw or glue small pictures or stickers at the start and finish to make them look unique or to create mazes for special occasions and holidays like Easter, Halloween and Christmas. Perhaps you want to know how to make your own maze, just for fun.
Start with the easy mazes, which will take mere seconds to complete and slowly work your way up to the super hard mazes.
We do NOT ask for your email address to download our printable pages, our downloads are 100% free, absolutely no catch or strings attached. Signing up for our Newsletter is entirely optional and a choice, you can find the sign-up page here.

Types of Printable Mazes

The types of printable mazes you will find on the following pages:


EASY MAZES - These are beginner mazes. The right place to start if you are a first-time "mazer"!
MEDIUM MAZES - Mazes of medium difficulty for those who have done a maze or two before.
HARD MAZES - The hard mazes will challenge your skills, attention span and patience.
SUPER HARD MAZES - Very challenging indeed. Super difficult, page crushing and page ripping material!
CIRCLE MAZES - Circle or round mazes that will make the ordinary hard mazes a little more interesting.
OVAL MAZES - Hard with a bit more space for a few interesting twists and turns through maze world.
PATTERN MAZES - Pattern mazes and labyrinths are amazing and interesting challenges to complete.
ESCAPE MAZES - They are quite difficult, yet so much fun. You start from the inside and work your way out! Answer sheets are included with these, which makes them perfect for competitions and game days/nights.
Examples of printable mazes and labyrinths on our pages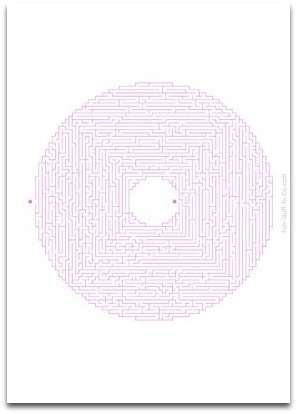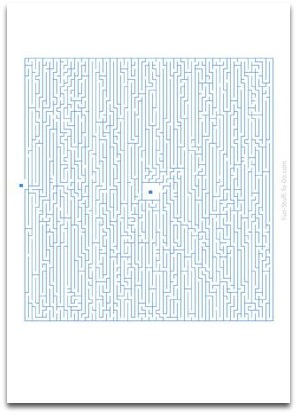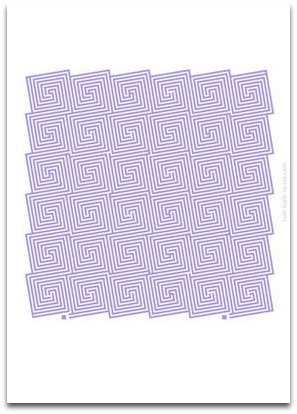 How to print a maze:


To Print:

You will need a PDF viewer like Adobe Reader to view the files. Get the latest FREE DOWNLOAD of Adobe Reader here.
The printable file will take a few seconds to download.
Printing tips:


Select "Print" at the top of the document.
In "printer settings" or "printing preferences" or "print scaling", choose the paper size you desire - Letter Size or A4 Size.
Select the "Fit to page" or "scale to paper size" or "reduce to paper margins" option; you should see the maze in the center of the page.
If the print quality is poor, zoom in to 100-200% on the pdf document itself, ensure the printer settings are still correct, then print.
Interesting Facts About Mazes

Mazes are super tools to use as attention span training for the elderly and the young. Those suffering from ADD or ADHD will benefit greatly from regular exercises with the more difficult mazes and labyrinths.
Is there a difference between a maze and a labyrinth?

Most dictionaries will tell you that the one is the other when you look them up. Those passionate about these intriguing creations will however tell you that a maze have different pathways whereas a labyrinth only have one pathway to the finish.
Want to know more about Mazes and Labyrinths?

You can read up all about the incredible history of the Maze and Labyrinth here.

SOCIAL FUN

FUN PRODUCTS

Our recommendation lists makes it easier to find the perfect products to have some retail therapy and fun. There are more than 30 categories. Click on any image below to view.