ROMANTIC IDEAS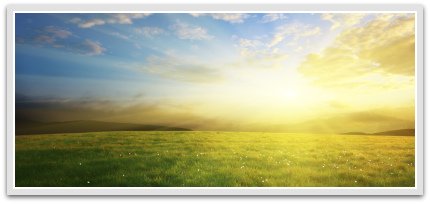 Romantic ideas for him, her and the kids! Saint Valentine's Day or Not, nothing says "I love you" quite like a heart (diamond cut that is ;-)!
Here you will find loads of fun, everyday and special occasion ideas, activities, destinations, tips, unique gifts, even free printable hearts if you wish… and much more… get ready for all those loving rendezvous.
A life filled with romance is beneficial for your health! Forget about exercise, vitamins and meditation. The real secret to staying healthy and young is romance!
Those who are loved and romanced live longer, feel healthier, are more thoughtful and simply look great. The biggest problem with romance is everyone says: I KNEW THAT! But never or seldom DO IT! So we're not here to teach you anything NEW about romance, but simply to give you a few gentle and exciting reminders about the type of loving behavior most people crave.
SETTING A ROMANTIC MOOD
Romance is all about stimulating the senses: sight, smell, touch, sound and taste. For the best outcome use a combination and add your own personal touch.
Lighting
For a soft relaxing glow, dim lights, use candles or paper lanterns.
Fireplace
A warm atmosphere and the soft glow of a fire is the perfect place to cuddle up.
Flowers
Perfect to stimulate the senses of sight and smell, they add a little life to the environment.
Poetry
Express your true feelings with a lovely piece of poetry, write it yourself or source something special that will explain what you really want to say.
Aromas & Fragrance
Subtle hints of perfume, fragrance candles and incense will not only stimulate the sense of smell, certain aromas are believed to be the quickest way to trigger memories AND romantic ideas! Home cooking with fragrant and savory spices and home baking are some of those aromas that are difficult to forget, and so is that lovely fragrance a loved one wears.
Music
Soft background music will set the right tone for all your romantic ideas. Choose something mellow, instrumental or even jazzy if you like but keep your Heavy Metal and Rap for another time.
Fabrics
Silky and velvety fabrics in mood setting colors will add to a relaxed atmosphere.
Tasty Treats
The food you choose to tease the taste senses should be something that you both enjoy. Strawberries, mussels, oysters, sushi, grapes, or ice cream – we all have our favorites.
Conversation
Keep conversations light and playful try to avoid stressful topics such as gossip and work.
ROMANTIC IDEAS FOR THE MORNING
Start your morning of with a candle-lit breakfast and your best tableware, add heart place mats for a bit of fun. No one said you can't burn candles in the day, place colorful tea-lights or floating candles in a bowl, shades of pink and red will set the mood. Serve up some heart-shaped eggs on heart-shaped pieces of toast - press heart shapes out of bread with large cookie cutters, use the shapes to make toast!
The pieces of bread left from your bread cookie-cutter effort, need not be thrown away either, if you don't have heart shapes to fry the eggs in, simply place these left over slices of bread on a baking tray, place raw eggs on the inside of the cut out heart shape area and place in the oven to cook, ... you will have all-in-one toast with a heart shaped fried eggs inside ready in minutes.
You can do the same shapes with slices of fruit – different colors of fruit shaped hearts (pressed out with cookie cutters) scattered over muesli and yogurt looks very pretty. Now add all your sweethearts other favorite breakfast goodies.
A little love note in the serviette or lunch bag never harmed anyone and you will be surprised how long these are kept as a gentle reminder of your love. Remember you can set this up for the whole family, kids love to feel special and loved too.
Hot air balloon rides are another fun romantic idea and usually take place in the early morning, if this is more your thing, you can have a champagne breakfast ready in a picnic basket, as a super fun way to start the day.
ROMANTIC IDEAS FOR THE AFTERNOON
If it's a work day consider a lunch delivery with an invite to a special evening out. Flowers, a special lunch or balloons delivered at work will make anyone feel great. If it's not a work day, you can consider booking a spa day, sleigh ride or horse back riding on the beach / in the woods together.
Don't forget the ever popular picnic for two.
ROMANTIC IDEAS FOR THE EVENING
Watch a sunset from an observation point complete with champagne and sushi as starters.
Book into a resort or luxury hotel for the night and attend a live musical, ballet, orchestra or a romantic show of some sorts with a lovely meal to compliment.
Arrival at a hotel can also be special - wrapped chocolate, rose petals, strawberries, cheese and wine or perhaps a special little gift waiting in the room, will have any ones heart beating faster.
On a budget and can't afford the whole outing thing - a home cooked candle-lit dinner, snacks in a hot tub or a massage for two can be just as exciting and are all super romantic ideas that can easily be arranged.
Romantic Ideas and Children
There is no harm in allowing your children to be part of some of your romantic events and ideas, they have to learn somewhere, best it be from you. Then there are times best spent alone with your sweetheart, for these occasions or certain parts of your events, hire a sitter that your children would love to spend time with and plan fun activities and treats for them to make their time special as well.
Another great idea, especially for Valentine's Day, if you would like some time alone with your lovely is to arrange an action filled 'Kids Valentine Party' for the morning or afternoon. This way the kids have their part of the romantic action and by the time you are ready for your night out, the kids will be exhausted and fast asleep - a pleasure for any sitter or Gran to take over for the night.
Here are some beautifully designed and perfectly affordable Valentine's Day Games for the kids.
Bake A Romantic Cake
Try this fun romantic heart shaped cake idea and decorate with a fun romantic saying. Use a normal cake recipe and bake two cakes, one round and one square. Cut the round cake in half and position on either side of one corner of the square to form a heart shape. Ready to decorate your first heart shaped cake!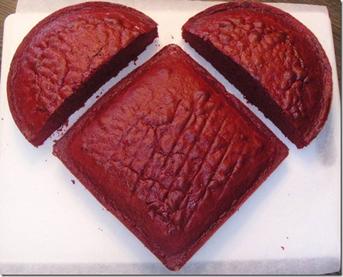 Cute Heart Shaped Biscuits
And who said heart shaped and homemade romantic ideas have to be boring?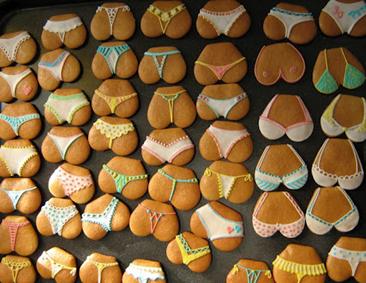 SOCIAL FUN

FUN PRODUCTS

Our recommendation lists makes it easier to find the perfect products to have some retail therapy and fun. There are more than 30 categories. Click on any image below to view.

RANDOM FUN
More than 25 000 fun ideas posted over the years, including but not limited to: free printable goodies, party ideas for old and young, fun games, amazing arts and crafts, funny stuff, free templates and so much more - LOOK HERE! + follow us!

Want to know what we create next? Sign up for our monthly newsletter!

Romantic Activities | Romantic Tips | Romantic Gifts | Romantic Sayings | Everyday Romantic | Printable Romance | HOME from Romantic Ideas |