The Fun Stuff Blog
The Fun Stuff Blog is here to keep you
up-to-date
with the
latest
"real world" fun games and other fun activities that FUN-STUFF-TO-DO.COM discover, uncover and create.
Funny Stuff, Fun Games, Fun Ideas, Fun Solutions and Activities for Kids and Adults to make all your special moments, occasions and events enjoyable experiences.

Come PLAY, create, learn, laugh, enrich, expand, and share with our awesome community!

Make

FUN STUFF

your

'ONE SHOP FUN STOP'


We'll do the rest!

_____________________________________________________
Party Drink Ideas | Fun Stuff To Do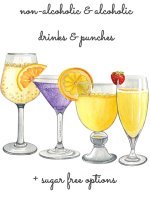 Fun party drink ideas for kids, teens and adult parties. Party Punch, Caribbean Cocktails and Mocktails, Fun non-alcoholic, alcoholic and sugar-free mixed drinks.
SOCIAL FUN

FUN & FUNNY PRODUCTS
Our recommendation lists makes it easier to find the perfect product. There are more than 30 categories. Click on any image below to view.

RANDOM FUN
More than 25 000 fun ideas posted over the years, including but not limited to: free printable goodies, party ideas for old and young, fun games, amazing arts and crafts, funny stuff, free templates and so much more - LOOK HERE! + follow us!

Return to Fun Stuff To Do:  HOME PAGE