A FUN COMPETITION
To Enter This Month
Competition time is back!
December 2023
Are you game for some fun here at Fun-Stuff-To-Do?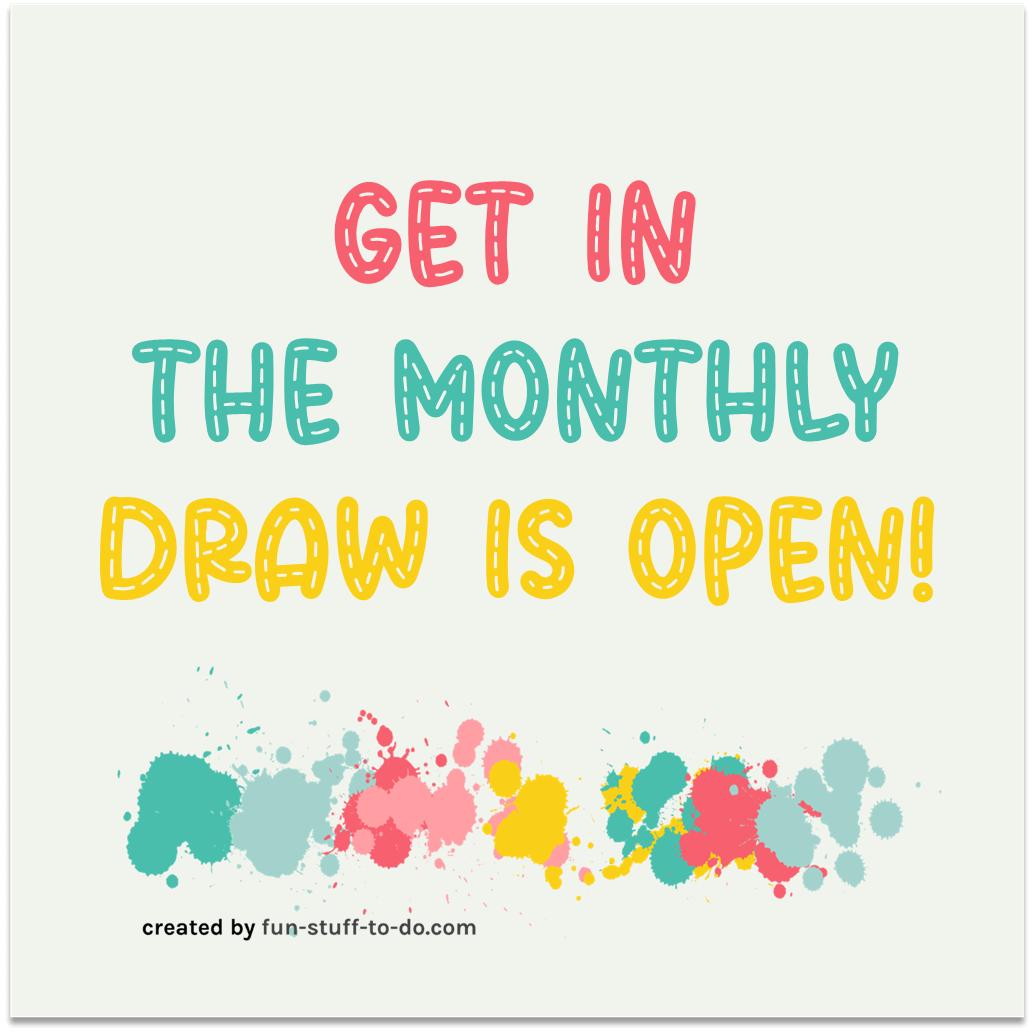 This competition is open from the 1st day of the month and will close on the last day of the month. A winner is announced during the 2nd week of the following month. Remember to check our News Letter to see if you are the winner of our monthly prize! Make this a Happy Month for yourself and enter our fun competition with all the Fun Stuff you buy for upcoming celebrations as well as the things you buy that make life more rewarding for you!

Enter once or enter as many times as you like... oh and add it to your calendar for all future competition draws!
Here's how it works:
It is as simple as FINDING fun stuff to do on AMAZON!
A $100 gift voucher from AMAZON is up for grabs!
You probably shop at Amazon anyway, so make it a little exciting and stand a chance to win!

Type "Winter Fun" or "Summer Fun" in the Amazon search box below and select a product that you think should be on the "Fun Stuff To Do" list of awesome things to do,
Pay for it in the month of November/December and come tell us here how awesome it truly is once you've opened or used it!

If you win with your product choice in our draw:

your purchase price for that product will be refunded to you by us

and you will receive a $100 Amazon gift voucher on top of that!
It is great fun to search for fun stuff to do, so without further ado, get in here and show us the fun!
Just follow these easy steps...
Enter... in 1-2-3 Very Simple Steps

1. Search for your super fun product using the search box below

You can also have a look here or if you prefer recommendations, here too! 
* We do earn a tiny commission towards the site, at no extra charge to you, if you use our links.

2. Purchase your chosen product in the months of November 2023 - December 2023

Make sure there is enough time for delivery and for testing out your fun competition entry and read the competition rules at the bottom of the page! 
3. Received your fun? Tried it out? Time to rave on about it right here!

So bookmark this page in your web browser to find it easily!
Write a review of +- 500 words about your entry in the form below and tell us where we can contact you if you're the winner!
Even 1000 words is easy, if something truly excites you! Go for it!

I FOUND FUN STUFF TO DO! ON AMAZON!
Tell us about your competition entry!
Submit your competition entry here. Enter the name of the product. Then tell us why you think it is super fun and cool.
HERE ARE SOME OF OUR CONTESTANTS!
Click below to see the products that have been entered into the competition!
Fun Competition Rules:
Only one winner will be selected for each competition. We reserve the right to draw one winner for each competition per month or to allow other readers to vote for entries that are submitted. No employees or immediate family members of Amazon or FUN STUFF TO DO are allowed to enter. Entrants to this competition must follow all steps to be eligible to win. The competition opens on the 1st of the month and closes on the last day of the month. The winners names will be published in our newsletter during the first week of the following month. The winner must submit a valid email address where we can contact him/her. This competition is only for purchases made at the Amazon store via the Amazon search box or theme links provided on this page. The gift voucher can be used at Amazon USA, Canada or UK.
Subscribers Only

VOTE NOW!
TELL US WHICH ENTRY YOU LIKE BEST!
Note: This link with all entries are only active
for subscribers during the first week of the following month!

Fun Competition Winners


CONGRATULATIONS!
Previous Fun Competition Winners!
You can view all the winning products here!

2022 Competition Winners

APRIL 2022 - GRANT From CALIFORNIA - SYMA HELICOPTER
Your $100 gift voucher plus the refund for the Syma Helicopter was sent to your email address for the April Competition.
MAY 2022 - EVIA From FORT LAUDERDALE - BABY ROOM DECOR
Your $100 gift voucher plus the refund for the Baby Bedding Set was sent to your email address for the May Fun Competition, happy baby shopping!
JUNE 2022 - HELMUT From PERTH - BIG REMOTE CONTROL SHARK
Your $100 gift voucher plus the refund for the Big Remote Control Shark was sent to your email address for the June Fun Competition!
JULY 2022  - LUCY From OHIO - POPCORN CART MACHINE
We LOVE popcorn! Your $100 gift voucher plus the refund for your Popcorn Cart Machine was sent to your email address for the July Competition!
SEPTEMBER 2022 - ZENIA From AUSTRALIA - WINGSPAN GAME

Zenia your $150 gift voucher and refund for this amazing game was sent to your email address for the September Competition! We got it too PLUS the Oceania Expansion what a great call!

2021 Competition Winners

January 2021 - JOSUA From US - TARGET PRACTISE ALARM CLOCK
New Year and we should all get up in time! What a super fun way to wake up even if you dread waking up early in the morning! We give you 10/10 for this one Josua. Hope you find some more awesome stuff to submit with your gift voucher and refund.
February 2021 - CATELIN From US - FUN SUN STACHES
It's the month of love and romance and what better way to spoil yourself and your better half than with a pair of cool fun staches! We love, love, love these and got ourselves some too! They are so much fun, thanks Catelin enjoy your gift voucher and refund.
March 2021 - CATHERINE From US - WATER TEMPERATURE FAUCET LED LIGHT ATTACHMENT
While getting ready with few super cool pranks for April Fool's Day, these were thrown in to our shopping basket without thinking. The price is incredible, this is a super-duper find to trick a few people in our home and our kids hands will be safe in future. This is a win-win, fun, cool and safety minded and a great win for you Catherine, enjoy your $100 voucher and refund.
April 2021 - HIRANYA From MIAMI - DONUT WATER POOL FLOAT
Couldn't think of a better way to float this summer, absolutely delish and totally cute too! This product is definitely as much fun as our fun competition while we celebrate one full year of competitions entries on our website ~ with a donut (and champagne)! Thanks Hiranya enjoy your prize and refund.
2020 Competition Winners

SEPTEMBER 2020 - NADIA From FLORIDA USA - RAINBOW RING POOL PLAY CENTER FOR SMALL KIDS
This is SIMPLY great summer fun for SMALL CHILDREN! Your $100 gift voucher plus the refund for your Rainbow Ring Pool Play Center For Small Kids was sent to your email address for the September competition!
October 2020 - MEISHA From USA - SAND AND WATER PLAY CENTER
We couldn't agree more this is definitely the best gift for 2-4 year old's. When mom wants a well deserved break, take this item out and it is a super activity for birthday parties too for this age group. By now you should have received your refund plus your $100 Gift Voucher!
November 2020 - MIKA From MELBOURNE - ADVENT CALENDAR BOXES TO DECORATE
Such a cool activity for creative moms. We totally love these little advent calendar drawers. We also commend you for the great deal of people you are preparing these for. Hope you enjoyed the refund and spending your $100 Gift Voucher!
December 2020 - MARIA From STOCKHOLM, SWEDEN - CHRISTMAS SANTA SILVERWARE HOLDERS AND BATHROOM DECORATIONS
These Christmas Santa decorations created a whole new spin this festive season. Many of us followed Maria's incredible finds and decorated in true Santa style. Maria we hope you loved your refund and $100 Gift vouchers as much as we loved these cute products!
AUGUST 2020 - WENDY-LEE From TAMPA BAY - WALL DECALS
We love your JOB and this decal set is just adorable! Your $100 gift voucher plus the refund for your Baby Room Wall Decal Set was sent to your email address for the August competition!
and so the list continues to grow..... ;-) updates to this list can be found in our monthly newsletter.



Save This Competition Page

Remember to save this competition page in your web browser and to check in every month!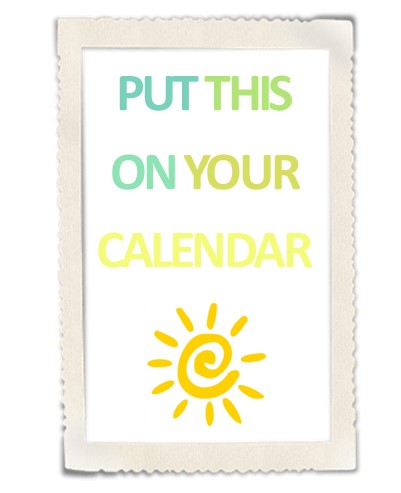 SOCIAL FUN

FUN PRODUCTS

Our recommendation lists makes it easier to find the perfect products to have some retail therapy and fun. There are more than 30 categories. Click on any image below to view.

RANDOM FUN
More than 25 000 fun ideas posted over the years, including but not limited to: free printable goodies, party ideas for old and young, fun games, amazing arts and crafts, funny stuff, free templates and so much more - LOOK HERE! + follow us!

Want to know what we create next? Sign up for our monthly newsletter!