FUN GAMES FOR EVERYONE

There are a large number of new fun games for adults and kids on the market. We've listed all the you-can't-go-wrong favorites that make perfect gifts! Or invite your friends or family for a games night, and if you're low on funds just scroll down we have plenty of free games to play. All these games are suitable to play at home, on vacation, at parties, during holidays, camping, picnics, on road trips, the plane and anywhere else you are bound to feel a little bored or in need of entertainment. Plus, did I say they make great gifts, when you are out of ideas!

You can get the games on sale here by clicking on the links or images below or get them from your favorite retailer but DO get them! We update this page regularly to show off all the latest fun we discover, so do check in often or sign up for our newsletter which will keep you on top of our game!

Don't forget the Free Fun Games section below!
A BEAUTIFUL FUN GAME
This game is not only fun but it must be one of the most beautiful games I have seen so far! Each component is so cleverly designed and unique. Play options are endless. The game is called Wingspan, and if you love the outdoors and especially birds, you will be in love.

Wingspan is a strategy game that can be played by 1-5 players, yes I said ONE. You can play this game all by yourself if you like, how cool is that, no more waiting for everyone to be in the mood for a board game. I love all the choices you have when it comes to actually playing this game and on top of that, it is interesting getting to know bits of information about all the birds, the initial game includes 170 birds. I can ramble on about this game for a day, but the best way to understand what I mean is to watch the videos. Let me introduce you to the game Wingspan. Once you know you totally can't get enough, I can happily announce that there are currently not one but TWO expansion games that will blow you away twice more with over 180 new bird cards and plenty more options! I can only recommend the Oceania expansion, I do not have the other one yet. A little caution for those who love games with high interaction with other players, this is not it! Here's a little spoiler, you can listen to the sounds of each bird - there's an app.

The Wingspan range of games suggest that this game is for ages 14+ but I recon, 12+ will do just fine with a little help to start. The best part, it's on sale right now, which makes it the perfect holiday gift for family or friends (after yourself of course)!
NEW BOARD AND CARD GAMES SO WORTH CHECKING OUT

These board and card games all have top ratings check them out! All you have to do is select the age appropriate one.

A game for everyone, takes just a minute to learn! Quick, fun, interactive. Top Rated.


Answer fascinating trivia questions and complete hilarious challenges! Ages 13+

Vote on what you think your friends will do when faced with horrible situations. Recommended for Ages 17+


A Russian Roulette Card Game, Easy family-friendly party games and card games for adults, teens and kids.




An addictive treasure hunters game for the whole family. Ages 8 to 88


The game about your friends. Find out who your friends really are. Ages 15+

Easy to learn, outrageous fun for kids, teens and adults. More than a little addicting. For Ages 7+





A top rated fun strategy tile placement game for adults and kids.




SUPER FUN PARTY GAMES
PlayMonster - It's A Gas

It's funny, it's fun. Pass them around as quickly as you can, collect tokens (for kids) or take a shot (for adults) when you're the unlucky one holding him after pressing the belly or chin and experience the gas!

Where do we shop for great games at great prices?
Amazon of course! Always a fabulous selection available at low-low prices and real good game suggestions too! Choose Prime to get your deliveries free of charge and super fast all year, a host of great deals and free streaming of music, movies and shows PLUS this is a 30 day free trial. You'll see why we love Prime.
Do you have a college student try Prime Student free for 6 months! To get everything they need delivered super fast, including 2 hour grocery delivery.
FUN PRINTABLE GAMES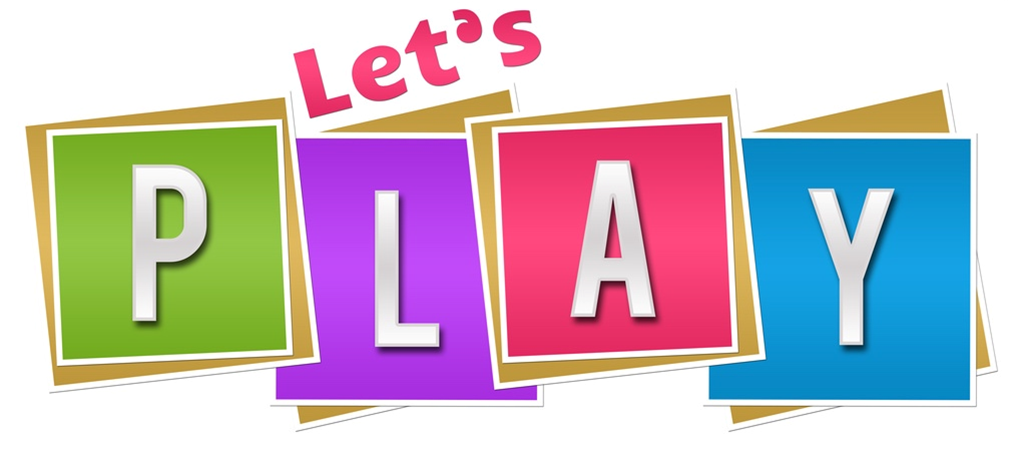 Fun Games To Print
Download and Print these fun seasonal party games right now and start playing! Tons of games to pick and choose from, individual games, game packs and game bundles.  Ideal for schools, youth groups, the office, parents, grand parents and carnivals! Easy to print, fun to play and forever reusable!
POPULAR CHOICES

ALL CAMPING GAMES

8 Fun camping games for an outdoor theme that you can download and print immediately. Plus a free bonus of 7 party games!





ALL OFFICE GAMES

6 Office party games to download and print now. Includes 4 Christmas party games and 2 other all year games. Bonus set of 7 party games just for fun included.


ALL SCAVENGER HUNT GAMES

19 Scavenger hunt games that includes year round themes to download and print right now from the comfort of your chair. Plus 7 free party games!





A YEAR OF HOLIDAY GAMES

Grab this big set of games to download and print for every holiday of the year, yours forever to print and play whenever needed. Includes all Fall Harvest, Christmas, New Year's, Halloween, Thanksgiving, Easter, Independence Day, Mother's Day, Father's Day, Mardi Gras, Oktoberfest, St. Patrick's Day, Super Bowl and Valentine's Day games! 

ALL TIME FAVORITE FUNNY MOUTH PIECE GAMES
Speak Out was first nominated as Game of the year! Incredibly funny if you love to laugh! Get ready to be doubled over with laughter with this ridiculous mouthpiece challenge game! You basically put the mouth piece in your mouth, draw a card, and then the fun begins explaining the phrase to your team and hope all the words don't come out very wrong. Speak-out is the original game but since it's incredible success, a few other versions appeared. Speak Out, comes with only 5 mouth/lip pieces in a size large, which expands the mouth and make words sounds really strange. Recommended for ages 16+. The large size mouth pieces are too big for children. The game basically consists of the mouth pieces, quotes, and a timer....
My tip for larger groups and children under 8 years: They sell packs of 20 mouth pieces in various sizes on Amazon for about 13-14 dollars - get these as an add-on, you'll have enough mouth pieces and you can wash all the mouth pieces later to re-use, most of them are dishwasher safe.
Or alternatively get Watch Ya Mouth - this game comes with 10x medium and large mouth pieces and phrases included are family safe. Recommended age 8+

Large mouth pieces fit adults. Medium = Age 6-13. Small = Age 2-5.
WANT TO VIEW AND COMPARE THE BEST GAMES
ALL AT ONCE?
TOP 20+ FAMILY GAMES - CLICK HERE!
TOP 20+ ADULT GAMES - CLICK HERE!
TOP 10+ CHILDREN'S GAMES - CLICK HERE!
ALL THE VERY BEST FUN OUTDOOR GAMES

Whether you're camping, road tripping, just love being out in your garden or making good use of snowy weather, you will definitely find the right entertainment here.

TOP 20+ INFLATABLE BOUNCE HOUSES for Kids

TOP 200+ GYM SETS AND SWINGS for Kids

TOP 100+ SNOW PLAY GAMES AND TOYS
FUN HOLIDAY GAMES

A collection of holiday games and printable games that will keep everyone busy and entertained throughout the holiday season.
And a few more:
Save a PACKET with this five-game
Office Christmas Party Games
pack. Five great office party games for just $11.95!
Thanksgiving Party Games Pack
: over 30 printables for Fall Harvest and Thanksgiving
Looking for a fun Super Bowl party entertainment solution? This
Super Bowl Home Party Games Pack
is unbeatable value! 15 great SB and NFL games for just $19.95.
FREE FUN GAMES AND IDEAS

Charades Ideas - Everything you'll ever need to play charades.
Card Games - Includes a fun card game called Crazy 8 of years gone by - nobody wants to stop playing once you start!
Campfire Games - Create great memories with fun campfire games and good friends!
Teen Party Games - 20 Fun teen party games to play before you are all grown up + plenty more submitted by teens from around the world.
Fun Babysitting Activities - Fun games for kids, peace of mind for parents, real solutions for sitters.
Kids Party Games - 10 Fun kids party games your child have to play.
Preschooler Party Games - Age appropriate party games for small children.
Toddler Party Games - Fun 1st birthday party games and party game ideas for 2 year olds.
Adult Party Games - 10 Fun adult party games to play before you're too old!
Parachute Games - Active, challenging parachute games for all ages!
Picnic Games - Outdoor games and activities for fun days out in nature.
Silent Charades - Another fun party game that everyone will love, for all ages.
Trampoline Games - Cool games for Outdoor trampolines and Water trampolines.
Top 15 Road Trip Games - As voted by Kids! Will make long winding roads short and children happy.
Other Fun Road Trip Games - The Golden Oldies that you've probably played as a child - always a hit!


We have some more free fun games, fun road trip games and fun party games coming, so check back soon! In the mean time, have a whale of a time playing these great fun games with your family and friends!
ADD YOUR FUN GAMES AND ACTIVITIES
We love NEW and OLD fun games, activities and hobbies and we love to try out new ideas! Is your game or activity unique, not on the site? Do you have a favorite game or activity? Please submit your contribution to our Fun Forum for others to enjoy. Please provide as much information as possible (at least 300 words), you may know the game or activity that you refer to, others don't, so tell us more about it, the rules if any, what is needed to play, how it is played.
What Other Visitors Have Submitted
Click below to see contributions from other visitors to this page...

SEARCH FOR FUN GAMES ON AMAZON

Psssst! If you find a great game be the FIRST to let us know!
MORE FREE FUN GAMES TO PLAY

Adult Party Games | Babysitting Activities | Campfire Games | Racing Games | Charades | Crazy Eight | Kids Party Games | Preschooler Party Games | Teen Party Games | Toddler Party Games | Parachute Games | Picnic Games | Free Fun Printable Games | Road Trip Games | Silent Charades | Trampoline Games | Water Charades


SOCIAL FUN

FUN PRODUCTS

Our recommendation lists makes it easier to find the perfect products to have some retail therapy and fun. There are more than 30 categories. Click on any image below to view.

RANDOM FUN
More than 25 000 fun ideas posted over the years, including but not limited to: free printable goodies, party ideas for old and young, fun games, amazing arts and crafts, funny stuff, free templates and so much more - LOOK HERE! + follow us!

Want to know what we create next? Sign up for our monthly newsletter!