Gone with Bored and Boring!
In with the Coolest Fun Stuff To Do!
editors pick of the week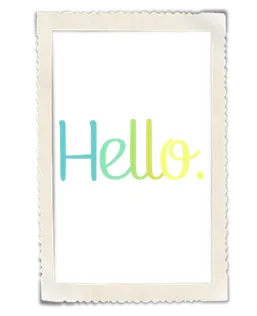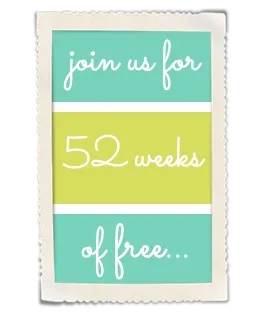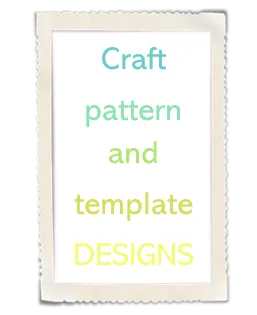 Join us for 52 weeks of craft patterns. professional printable products for parties as well as printable games, design templates and lots more, the fun way... all free! Starting 31 January 2023!

Hey, Welcome!
We're glad you are here!
The fun stuff to do on the following pages was created to revivify the fun and laughter that we enjoy with loved ones and friends.
Come in … print an exciting fun game for tonight's family party or tomorrow's birthday party, plan a fun outing, grab a fun activity for the car or get a little creative and create something new with the kids today – we have it all ready and waiting for you.
Make play, relaxation and together times, memorable experiences with your kids, family and friends, and leave busy work schedules, daily stresses and difficult school work behind for a while. Abandon the world of adulthood for today, indulge in some fun and laughter - play like a child!
Come reminisce a little over the real world fun games that entertained us:
Bonfires, picnics, board games, card games, road trip games, outdoor games… jokes and laughter, they're still a hit! You'll find them here!
Get up-to-date with the latest cool games, party games, adult games, teen games, group games, kids crafts and other fun activities and ideas that will add a touch of magic to life.
"We don't stop playing because we grow old,
we grow old because we stop playing."
Instant Fun Stuff To Do To Get Your Mood Good!

Come create, learn, laugh, enrich, expand and share with our awesome community of entertainers and 'real world' fun game seekers!
Take a look around, there are lots of other fun things too:
Great one-line jokes, humor and funny quips, to create a smile. Craft ideas for the creative, bored ideas for the less creative, ancient games for the historian, road trip games for the traveler, fun activities for kids, learn to make fun stuff, design with our geometric shapes and patterns, have fun with our polka dots, enjoy our all time favorite party games, create great parties with our free party decorations, add sparkle to your party with fun party drinks, make your own cards, invitations, party boxes and other fun stuff with our free templates and other free stuff. Or simply sit back, relax and add your creative fun ideas to our site or join us in our writer's corner where you can blow off steam and share the "big" fun stuff in your life.
Don't forget to sign up for our monthly FAB FUN News Letter! Receive a variety of FUN games, humor and creative activities via email every month - it's free!
Bookmark and keep your eye on THE FUN STUFF BLOG - there are always new fun things to do!
'Have Fun – Make Time To Play!'
Let's get you started here at Fun Stuff To Do:

The best fun things to do! Real world fun games and fun activities. Creative arts and crafts. Loads of humor. Discover mind blowing places, people, games, hobbies and fun times.
Enter a fun competition at Fun-Stuff-To-Do. Monthly competitions exclusively for readers. Check in every month to see who WON and what is up for grabs.
Your fun ideas, fun things you make, party decor ideas, crafts and other fun creative stuff you do that you would like to share with the rest of the world, live on our site.
Free party decorations, ideas, fun birthday party themes and printable party kits for kids. DIY free party printables, games, tags, labels, party hats, invitations and more.
Free fun party games to print for childrens birthdays, holiday or slumber party fun. Uniquely created for kids includes pin and toss games with honey bees, lady bugs, rainbows and flowers.
Fun party drink ideas for kids, teens and adult parties. Party Punch, Caribbean Cocktails and Mocktails, Fun non-alcoholic, alcoholic and sugar-free mixed drinks.
Charades is a dandy social fun word guessing game for ALL ages and parties. Find rules, ideas, suggestions, clues, free printable charade cards. Cards suitable for other board games and party games
Fun Games: The most fun board, card, printable and free games to play all year round. Popular funny games for family and friends, old and young. Best reviews.
2-in-1 Free printable mazes to solve. Labyrinths, pattern and shape mazes plus facts. Easy mazes for kids to super hard mazes for those who enjoy the more challenging maze puzzles.
What is a tangram? All about tangrams, activities, shapes, puzzles and designs, solutions, printable templates and more. Kids learn how to make tangrams with and without a template.
Fun arts and crafts to create. High quality easy crafts for kids to make, inspirational and creative ideas + fun projects for age 2-92 yrs young children.
A list of essential craft tools and materials for kids and beginners. We share craft types, techniques - handy ideas you've never considered for crafting.
Several collections of basic 2D two dimensional, solid 3D three dimensional geometric shapes to print. Designs, patterns to cut, 3D math nets to fold paper models, printable coloring, math worksheets.
A free template, pattern and tips for craft and every party decoration, card, invitation, box or party hat to start you off with My Polka Dot Maker's printable polka dot paper templates.
Top 10 Funny Things To Say. Funny sayings for laughs, to save awkward moments or just for fun. Come laugh about the short, cute, upbeat and witty things people say.
Funny Questions and Stupid Answers that will have you howling with laughter. Funny WHY, WHAT, WHEN, HOW and IF Questions that left us baffled, befuddled, bemused, blurred, beamy and feeling brainy.
Laugh Factory. Learn to Laugh. Dozens of the latest funniest short clean one-liner jokes! Live LAUGH and love. Go from a good to a great to an outstanding fun filled laugh.
Top 10 lists of good pranks to play on friends and family in every category. The best funny April Fools and practical jokes for the Office, Brother, Sister, College, Camping and so many more.
The Funny Version of I am bored will make you laugh and provide some smiles. A fun read for when you want to know what to do when bored. Im bored is no longer an option when you find fun stuff.
Kids build an Indian Tipi Tent to camp or play in. A tipi is a portable tent-like home of the Americans Indians often confused with a wigwam. Make a tipi the easy way. Instructions, tips and photos.
A dollhouse is every little girls dream. Amazing doll's houses for your little girl. Enter the fantasy world of small girls at play with a fabulous collection
Car, train, airplane, boat and everything in between, easy to advanced model building kit for big and small boys.The fun world of miniature 3D scale model construction kits make great hobbies.
Need to find legit work from home jobs? Get paid faster, in foreign currency. Online writing jobs, translator and photography work. Write or translate easy pages and documents. Get a job fast here.
Fun picnic ideas, baskets, games and easy activities. Outdoor Spring, Summer, Fall, Winter and Indoor picnic ideas. Outings and resources for the best days out in nature with friends and family.
Romantic ideas to celebrate Saint Valentine's Day and every other Loving Day. Fun, everyday and special occasion ideas, activities, destinations, tips, unique gifts, printable hearts and much more...
With THE FUN PLAN fun times with friends and family comes knocking in an easy, natural and effortless way. A FUN PLAN ensures the wonderful things that make life worth living! We explore fun...
Contact Fun Stuff To Do! Share the fun stuff YOU do with us or simply let us know which is your favorite page! We'd love to hear from you!
A jar of hope is a dry ingredient nutritious meal placed in a clean, empty coffee jar, with simple to prepare instructions, to help feed families of 4 in need during food shortages.
Receive the Monthly Fun Stuff E-zine directly in your Inbox filled with all the latest and greatest new fun games, REAL WORLD games, party games, crafts, funny stuff and other fun things to do.
Fun-stuff-to-do legal stuff. Information for visitors to our website using our fun games, craft and creative ideas, party ideas, free printables. Website disclaimer, copyright policy, privacy policy.