Top 10 Funny Things To Say
Of All Time
We all experience situations where funny things to say can save the day!

Comedians make a living from it, but we don't all have that natural gift! Fortunately for us, we can have some fun reading these funny sayings!

When you read through "funny things to say" some things will just stay with you forever and you'll find many situations in life where a simple line will turn a boring conversation around or simply save the day for someone else!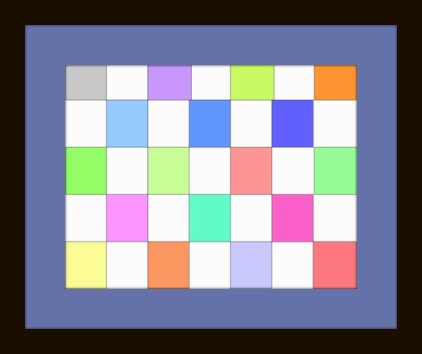 Graffiti Wall Frame - Also called "THE WALL"
More about The Wall below!


Seriously funny things to say for more mature minds!
Here we go....the best sayings of all time!
Top 10 Funny Things To Say...

I'd like to help you out today. Which way did you come in?
Answers are what we have for other people's problems.
Excuse my naivety - I was born at a very early age.
I'm not as think as you confused I am!
Out of my mind. Back in five minutes.
When everything's coming your way, you're in the wrong lane.
Take my advice — I'm not using it.
It is not that I trust you. I am just feeling lazy today.
Whatever it is that is eating you, it must be suffering horribly.
I used to have an open mind but my brains kept falling out.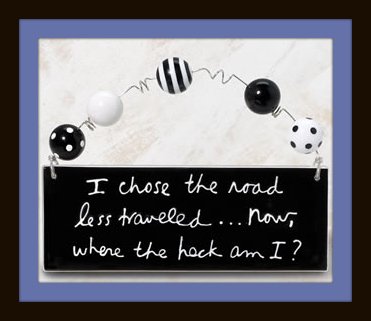 MORE FUNNY THINGS TO SAY...
The only thing I understand about Algebra: I look at my X and I wonder Y
If you want to look young and thin, hang out around fat old people.
Whoever said money don't buy you happiness just didn't know where to shop!
If you think no one cares if you're dead or alive miss a couple of credit card payments.
A guy walks into a bar ... OUCH!
We consider too much the good luck of the early bird and not enough the bad luck of the early worm.

If you lend someone money and you never see that person again, it was probably worth it.
A psychiatrist is a person who will give you expensive answers that you can get from your wife for free.
I've had bad luck with both my wives. The first one left me, and the second one didn't.
Instead of getting married again, I'm going to find a woman I don't like and just give her a house.
I am a marvelous housekeeper. Every time I leave a man I keep his house. (Naughty Zsa Zsa Gabor!)

An archeologist is the best husband any woman can have; the older she gets, the more interested he is in her.

Marriage has no guarantees. If that's what you're looking for, go live with a car battery.
VIEW MORE FUNNY SAYINGS FROM OUR READERS BELOW!
---

THE WALL (Picture at the top)

Fun stuff we do: A great way to archive funny sayings!

We have a dedicated "Graffiti Wall" in our home. Once in a while you hear something that you just NEVER want to forget! This is the place to write it down where you will see it often and never misplace it!
The WALL is called "THE WALL" but it's actually a "picture" hanging on a real wall, it's a framed masterpiece plus...
The sayings are funny
It must be something someone said
Something you never want to forget
It is a Family Wall, other's must go write the fun stuff they don't want to forget on their own walls!
Your own... meaningful, priceless, irreplaceable ART and its fun to do! The sentiments a wall like this carry is priceless!

Our funny things to say "Wall" includes some of those unforgettable moments when toddlers used new words out of context, couldn't pronounce them properly and funny comments uttered in our home, to name a few! All written down with a date. Once each block is filled a glass cover is secured over the picture to preserve these precious momentos and we start the next one.

Easy to make: Create and print a sheet of paper with colors / shapes any way you like, have it enlarged by a professional printer on glossy paper and framed if you want it to last a long time. Start jotting down those funnies with a permanent marker.
---
Did you hear someone say something
Very Funny this week?
Do you have a Funny Saying to share? Did you perhaps hear someone deflate a tense situation or save someone's day with something FUNNY they've said? Tell us about the funny things your kids and grandchildren say! Tell us about funny things your parents say! Tell us about funny things you hear at work! Tell us about the funny things YOU say! We'd love to hear, share it with us! Write at least 300 words (a few funny sayings) if you want to create your own page on FUN STUFF TO DO, otherwise use the comment form below!
What Other Visitors Have Said
Click below to see contributions from other visitors to this page...

More Funny Sayings And Other
Funny Things To say
Funny Quips - Chapter 1 go: Here!
Funny Quips- Chapter 2 go: Here!
Retirement Quips & Quotes go: Here!
Wickedly Witty Quips go: Here!
A List Of Quips About Money go: Here!
"I AM BORED" (Funny) go: Here!
"Things To Do When Bored" (Seriously!) go: Here!
"What To Do When Bored" (Humorous Advice!) go: Here!

Visit THE FUNNIEST SAYINGS EVER



SOCIAL FUN

FUN PRODUCTS

Our recommendation lists makes it easier to find the perfect products to have some retail therapy and fun. There are more than 30 categories. Click on any image below to view.

Return to: HOME PAGE from FUNNY THINGS TO SAY