FUNNY SAYINGS ABOUT BEING SMART
FUNNY SAYINGS ABOUT BEING SMART
by TAN
(HARPER WOODS, MICHIGAN, U.S)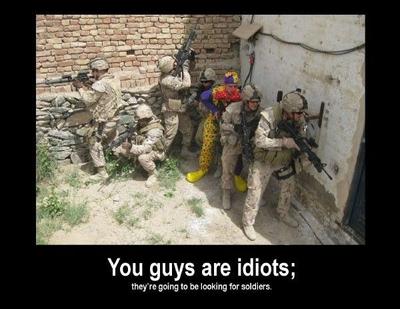 Stupid
Are you SMART? Then spell it ...... S-M-A-R-T ....NO YOU SHOULD SPELL THE WORD "IT".

Don't eat nuts, if you "are what you eat".

Smart people seem like crazy people to dumb people.

Soldiers are so stupid when in battle, off course the enemy are looking for people dressed like soldiers. Dress like circus clowns or something and catch them by surprise.

Do people who fish actually have any idea what is going on below them? Thought so!
Join in and write your own page like this! It's fun and easy to do. How? Simply click here to start @ Funny Sayings.
SOCIAL FUN

FUN PRODUCTS

Our recommendation lists makes it easier to find the perfect products to have some retail therapy and fun. There are more than 30 categories. Click on any image below to view.

RANDOM FUN
More than 25 000 fun ideas posted over the years, including but not limited to: free printable goodies, party ideas for old and young, fun games, amazing arts and crafts, funny stuff, free templates and so much more - LOOK HERE! + follow us!

Want to know what we create next? Sign up for our monthly newsletter!