Funny Friendship Sayings and Quotes - For a Friend
Funny Friendship Sayings and Quotes - For a Friend
by Friends Forever
(South Africa)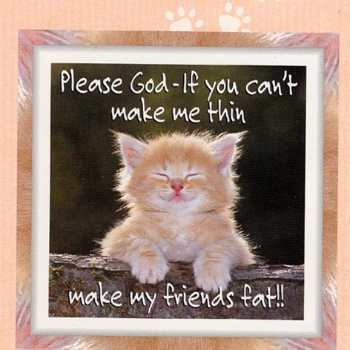 Real friendship
Friendship is like money, easier made than kept.


The BEST of the rest are friends.


A true friend never gets in your way unless you happen to be going down.


Friends may come and go, but enemies accumulate.


Friends are God's ways of apologizing for our families.


The best time to make friends is before you need them.


A friend is one who knows us, but loves us anyway.


You can always tell a real friend: when you've made a fool of yourself he doesn't feel you've done a permanent job.


We make our friends; we make our enemies; but God makes our next-door neighbor.


Love is blind. Friendship tries not to notice.


Friendship means you know you are just a few clowns short of a circus.


A true friend is someone who thinks that you are a good egg even though he knows that you are slightly cracked.


A true friend is one who overlooks your failures and tolerates your success!


Friendship is born at that moment when one person says to another, 'What! You too? I thought I was the only one. - C.S. Lewis


A true friend stabs you in the front. - Oscar Wilde


Friendship isn't a big thing - it's a million little things.


A friend to all is a friend to none.


While everybody else shakes my hand, you hold it.


If you want a true friend, get a dog.


A real friend holds you when you weep, covers you when you sleep. kicks your butt gently when you bleep.


A best friend is like a four leaf clover, hard to find and lucky to have...







SOCIAL FUN

FUN PRODUCTS

Our recommendation lists makes it easier to find the perfect products to have some retail therapy and fun. There are more than 30 categories. Click on any image below to view.

RANDOM FUN
More than 25 000 fun ideas posted over the years, including but not limited to: free printable goodies, party ideas for old and young, fun games, amazing arts and crafts, funny stuff, free templates and so much more - LOOK HERE! + follow us!

Want to know what we create next? Sign up for our monthly newsletter!