Everyday Romantic Ideas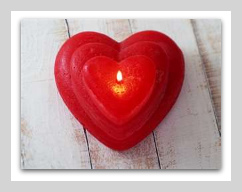 Everyday romantic ideas are about the small little meaningful things that we do everyday. These thoughts and gestures are probably more important than any event or activity that you can ever plan.

The memories that you create today, tomorrow and in everyday situations are the memories that will have an impact when you look at a relationship as a whole (or a hole :-). It's very important to create positive, fun and enjoyable moments, they do last a lifetime in our memories.
Some everyday romantic ideas to try:

Hidden love notes are important, even if they are only found days later
Leave an unexpected flower behind
Hold hands
Cuddle
Kiss
Laugh
Open doors
Hold umbrellas
Pull the car around
Flowers, sandwiches, fruit cocktails or milkshakes delivered at work
When on trip from A to B together, stop to smell the roses, sight-see!
Tell them often how much they mean to you
A lot of spontaneous dancing and laughter
Massages, back and foot rubs
Time alone, away from the world, kids, family and friends
Sweet heartfelt compliments
Breakfast in bed for him or for her
Give quiet time for a nap when they are exhausted, tired or stressed
Phone to ask if they need anything, would like anything in particular or special when out shopping or returning home from work.
Get them something small but thoughtful anyway if they say no.
To me the most beautiful is watching how two people who love each other look at one another, there is a sincerity that can't be faked.

"What the heart is full of, the mouth runs over with!"
The #1 everyday romance killer:

Romance is all about being thoughtful, friendly, fun, kind and a pleasure to be around, most of the time (everyone has an off-day). We so easily use busy schedules, children, work commitments, household chores and responsibilities as an excuse for not being thoughtful and kind, when in fact, we neglect the most important aspect of all – the love in our lives.
Romance is often described as: "cheesy", well… 'cheesy' or 'who stole my cheese', which do you prefer? Everyone wants to be adored.
If you want to destroy romance in an instant; stop being thoughtful.
Thoughtful everyday romantic printable pages:
You can find these printable romantic hearts, love sayings to frame and care coupons (individual full pages) in pdf format here.
Don't forget to check out the rest below!
Romantic Ideas | Romantic Activities | Romantic Tips | Romantic Gifts | Romantic Sayings | Printable Romantic Ideas | HOME from Everyday Romantic Ideas


SOCIAL FUN

FUN PRODUCTS

Our recommendation lists makes it easier to find the perfect products to have some retail therapy and fun. There are more than 30 categories. Click on any image below to view.