Romantic Sayings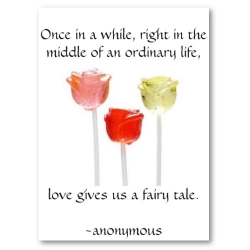 Here is a sweet little collection of thought provoking, heartfelt romantic sayings and love quotes.

The sum of us is smarter than any one of us alone.
To fall in love is easy, even to remain in it is not difficult; our human loneliness is cause enough. But it is a hard quest worth making to find a mate through whose steady presence one becomes steadily the person one desires to be."
"For it was not in my ear you whispered, but in my heart. It was not my lips you kissed, but my soul." ~ Judy Garland
"I have found the paradox, that if you love until it hurts, there can be no more hurt, only more love." ~ Mother Teresa
"One of the hardest things in life is watching the person you love, love someone else."
"Love is just a word until someone comes along and gives it meaning."
"Love is like an earthquake – a little scary, but when the hard part is over you realize how lucky you really are."
"There are four questions of value in life: What is sacred? Of what is the spirit made? What is worth living for, and what is worth dying for? The answer to each is the same. Only love." ~ Don Juan De Marco
"You can close your eyes to the things you do not want to see, but you can't close your heart to the things you do not want to feel."
There are not enough romantic sayings in the world to express the 'romantic doings' in my heart.
"Love is not blind; it enables you to see things others fail to see."
Love says: "I feel differently" instead of "You are wrong."
We say we love flowers, yet we pluck them. We say we love trees, yet we cut them down. People still wonder why some are afraid when told they are loved.
"I love you not because of who you are, but because of who I am when I am with you."
"Love is the condition in which the happiness of another person is essential to your own."
"We love others not for who they are but for how they make us feel."
"How can a woman be happy with a man who treats her like a perfectly normal human being." ~ Oscar Wild
"Forget about love, let's fall in chocolate, its sweeter."
"To be happy with a man you must understand him a lot and love him a little. To be happy with a woman you must love her a lot and not try to understand her at all."
"The life and love we create is the life and love we live."
"Love does not make the world go round love is what makes the ride worthwhile."
"I know what love is, because of you."
"The only remedy for love is to love more."
"Do you love me because I'm beautiful or am I beautiful because you love me?" ~ Cinderella


"Reasons I love you" Romantic Sayings

I found love in you
And I learned to love me too.
I may not be your first but I know you want all of your lasts to be with me.
You love me without restriction, trust me without fear, want me without demand and accept me for who I am. You made me believe, love is not hard.
"No relationship is all sunshine but my mind is at peace because I know; we will share one umbrella and face all the storms together."
Cute romantic sayings

Iloveyou; I wrote it with no spaces, there's no room for anyone else.
I knew I loved you when suddenly all the love song ever written were about you.
When I looked at you my life made sense, even the bad things made sense. They were necessary to make you possible.
Meeting you was like listening to a song for the first time and knowing it would be my favorite.
Peace, love & light

Hope you found some inspiring love words!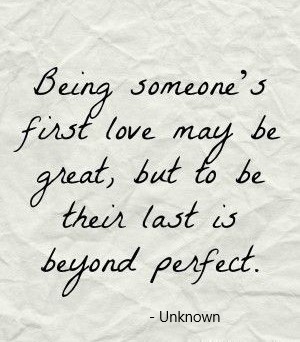 Romantic Ideas | Romantic Activities | Romantic Tips | Romantic Gifts | Everyday Romantic Ideas | Printable Romantic Ideas | Funny Sayings | HOME from Romantic Sayings


SOCIAL FUN

FUN PRODUCTS

Our recommendation lists makes it easier to find the perfect products to have some retail therapy and fun. There are more than 30 categories. Click on any image below to view.