Romantic Tips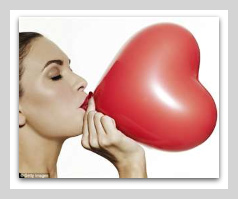 Have you ever been described as "unromantic" or "not romantically inclined"?

Sometimes it's not that at all, it is NOT that you ARE NOT romantic; all of us are raised differently and very often some of us just need a little push from behind with a few fun or thoughtful romantic tips to get us going!

Other times we simply forget about all the wonderful things we use to do that made that special person fall in love with us in the first place!
Here are a few tips that will hopefully get you in a romantic mood:


ROMANTIC SCENERIES FOR TWO
A GONDOLA ON THE CANALS OF VENICE, ITALY
TOP OF THE EIFFEL TOWER VIEWING PARIS
AUTUMN IN CENTRAL PARK, NEW YORK
THE ROAD OF LOVE, CINQUE TERRE, ITALY
THE OCEAN FROM A HAMMOCK – CARIBBEAN
THE SYDNEY OPRA HOUSE FROM A BOAT AT SUNSET
A CHALET ON THE WATER IN THE MALDIVE ISLANDS
THE MOON RISING OVER THE FIJI ISLANDS
THE GOLDEN GATE BRIDGE AT SUNSET
A SEE-THRU KAYAK ON THE GREAT BARRIER REEF
A GLASS BOTTOM BOAT IN MAURITIUS
THE GRAND CANYON AT SUNRISE
VIEWING THE WORLD FROM A MOUNTAIN TOP
ROMANTIC TIPS:
Never ever say: "I told you so!" we are all entitled to our own experiences and learnings.
Romantic notes: Hide little love notes all over, they are nice to discover. In the refrigerator, under the pillow, between her jewelry, in his pants pocket, between his shaving goodies, in his wallet, in the book she is reading, in the take-out box, under a dinner plate, in the cookie jar, in the medicine cabinet, on the car seat and others.
Write out a check for a Million Hugs and Kisses.
Take a stroll together every evening after dinner.
Hide a little gift that can be found on one of your walks.
Leave written notes that will lead her to a restaurant where you will be waiting.
Hand her your jacket when it is cold.
Cuddle in front of a campfire or while watching a movie.
Bring home one flower for a solid month.
Write 'I love you' in the butter or margarine with a small spoon.
Buy jewelry, perfume, flowers for her for no reason at all.
Get tickets for him for an event, keep it secret until the day.
Pull out her dinner chair, open the car door for her.
Serve him with breakfast in bed, use your finest china and cutlery.
Avoid discussions about stressful or work related topics when you spend quality time together. Laugh, joke, have some fun.
There are millions of other little romantic tips and tricks that will steal his / her heart, once you become aware and pay attention to the little things that matter. Experience the joy of giving, spoiling and treating, and more ideas will surface naturally.


Romantic Ideas | Romantic Activities | Romantic Gifts | Romantic Sayings | Everyday Romantic Ideas | Printable Romantic Ideas | HOME from Romantic Tips