Hard Mazes
Seven truly hard mazes that will be a head scratching challenge for children as well as adults. We will put our money on the kids to complete them first.
Mazes are a fun indoor family activity for rainy or cold days. Our 2-in-1 unique colored free printable mazes will make it more fun, you can complete these mazes from both sides.
Scared someone will have an unfair advantage peeping, then turn each person's page a different way. This way all will complete the same maze, but from different angles.
Another fun maze activity for families or groups is to use a timer: see who can complete the maze the farthest in the shortest time without hitting a dead end.
7 Hard Mazes To Print For Free
No email required, nothing to buy, just print and play! Enjoy completing these free difficult mazes, we hope you have as much fun reaching the end as we did creating several challenging roads to nowhere! We promise, there is one that will take you all the way to the end.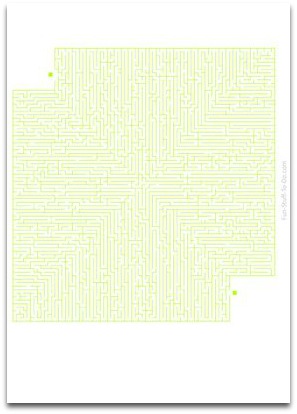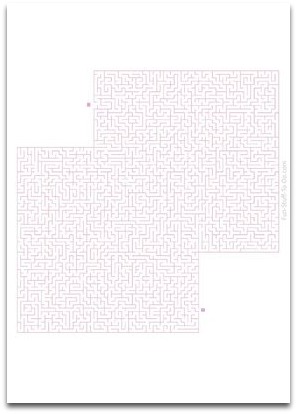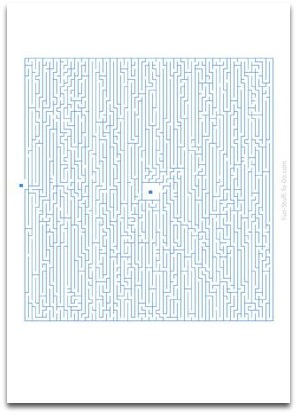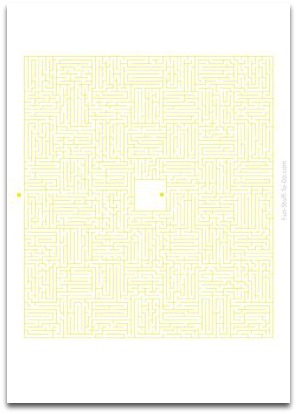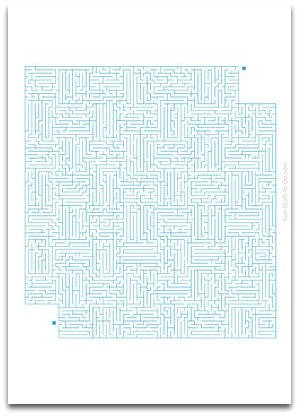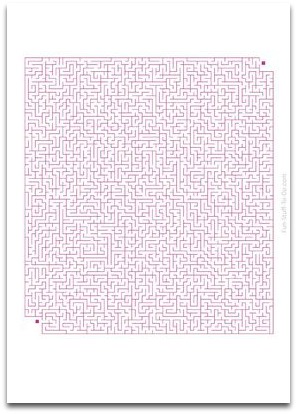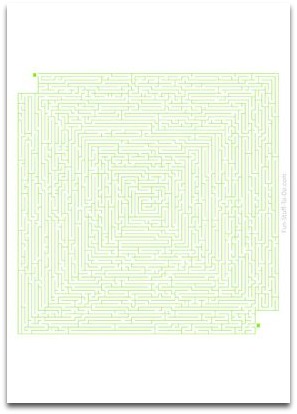 If you liked the challenge of these free printable hard mazes, you are definitely ready for the following:

OTHER DIFFICULT MAZES


SUPER DIFFICULT MAZES - Very challenging indeed. Super difficult page crushing and page ripping material!
CIRCLE MAZES - Circle or round mazes that will make the ordinary difficult mazes a little more interesting.
OVAL MAZES - Hard with a bit more space for a few interesting twist and turns through maze world.
PATTERN MAZES - Pattern mazes and labyrinths are amazing and interesting challenges to complete.
Have fun! Always!

Back To: Printable Mazes from Hard Mazes