Circle Mazes
If you are up for a bit of a challenge, then you will find our circle mazes quite a-maze-ing. You won't only try to reach the end, you will be spinning around in circles on some.
Keen to create your own mazes? Follow our quick instructions at:
HOW TO MAKE A MAZE
Once you have completed our difficult round mazes, try them the other way around by turning the page and starting from the opposite side. They were created especially like this to give you a 2-in-1 experience!
Free Printable Circle Mazes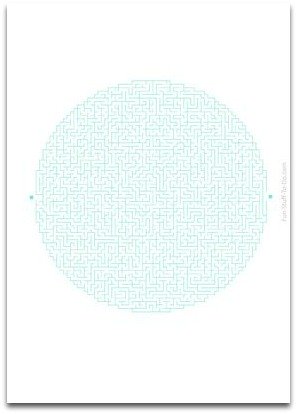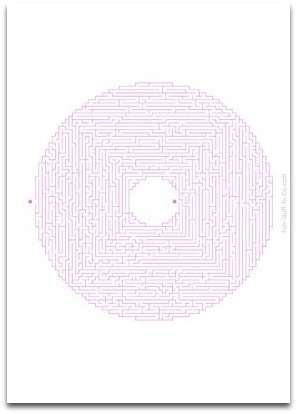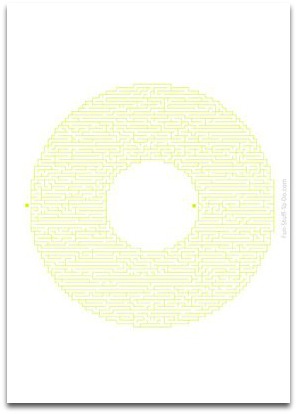 More Fun Mazes To Try:

Always free to print, no catch, no money required!

HARD MAZES - The hard mazes will challenge your skill, attention span and patience.
SUPER HARD MAZES - Very challenging indeed. Super difficult page crushing and page ripping material!
CIRCLE MAZES - Circle or round mazes that will make the ordinary hard mazes a little more interesting.
OVAL MAZES - Hard with a bit more space for a few interesting twist and turns through maze world.
PATTERN MAZES - Pattern mazes and labyrinths are amazing and interesting challenges to complete.

EASY MAZES - These are beginner mazes. The right place to start if you are a first-time "mazer"!
MEDIUM MAZES - Mazes of medium difficulty for those who have done a maze or two before.



Here's an example: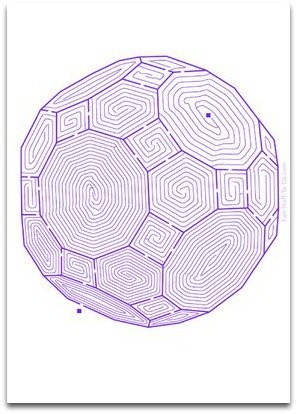 Back To: Printable Mazes from Circle Mazes
Back To: Fun Stuff To Do HOME


SOCIAL FUN

FUN PRODUCTS

Our recommendation lists makes it easier to find the perfect products to have some retail therapy and fun. There are more than 30 categories. Click on any image below to view.