Free Printable Easy Mazes
These easy mazes are another fun activity for young kids.
You can:
1. Add your own pictures or stickers to create a story line of your choice.
2. Our 2-in-1 mazes can be completed both ways by simply turning the page. No need to look for more than one maze, simply give kids pages that are turned the opposite way.
You can easily adapt these mazes to suite a specific theme for Easter, Thanksgiving, Christmas, Valentine's Day, Halloween and so forth just add stickers or some clip art which are freely available on the internet. You can print a selection of pictures or provide a selection of stickers and children can create their own unique mazes.
There are currently 5 mazes to choose from in this section, 10 in total if you use them both ways.
5 Easy Mazes To Print
No email required, nothing to buy, just print and play! Enjoy completing these free mazes with your kids.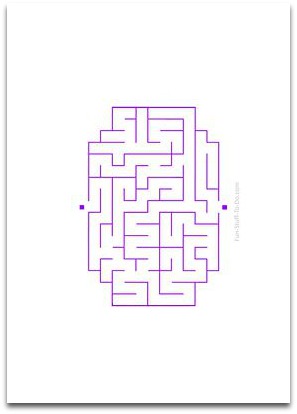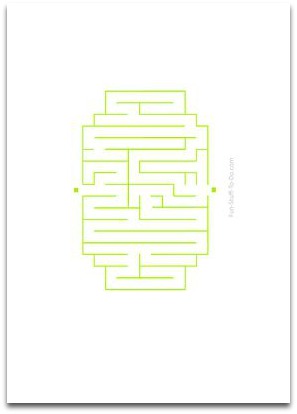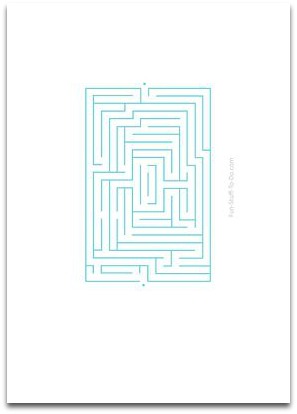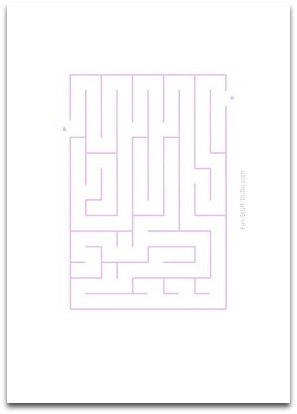 The Next Difficulty Level Of Mazes

Try our medium mazes! View a sample below. Always free to print, no catch, no email required, nothing to buy.



OTHER MAZES

CREATE YOUR OWN MAZE - Quick instructions for making your own mazes. The right place to start if you are a keen "mazer"!
MEDIUM MAZES - Mazes of medium difficulty for those who have done a maze or two before.
HARD MAZES - The hard mazes will challenge your skill, attention span and patience.
SUPER HARD MAZES - Very challenging indeed. Super difficult page crushing and page ripping material!
CIRCLE MAZES - Circle or round mazes that will make the ordinary hard mazes a little more interesting.
OVAL MAZES - Hard with a bit more space for a few interesting twist and turns through maze world.
PATTERN MAZES - Pattern mazes and labyrinths are amazing and interesting challenges to complete.