Medium Mazes
These free printable medium mazes are a step up from our easy maze puzzles. They are suitable for younger children and will challenge young minds to the next level in difficulty level.
Once again, these colorful mazes are 2-in-1, no printed "start" and "finish" so you can use them both ways by simply turning the page.
Maze puzzles are super for keeping kids busy when ill in bed. Road trips become quieter when children have something to do to keep them occupied and they are also brilliant to use in the classroom to entertain kids that work faster than others.
6 Medium Maze Puzzles To Print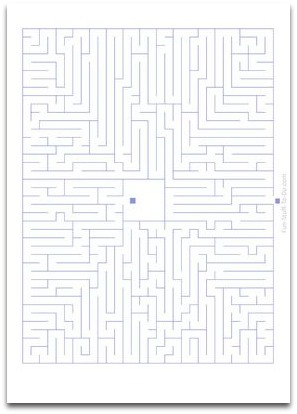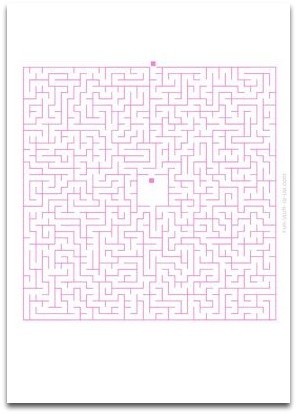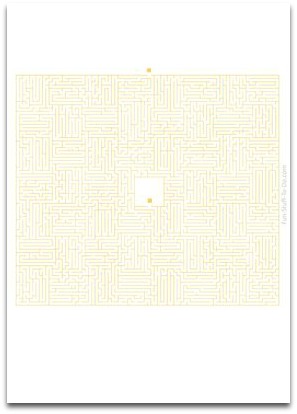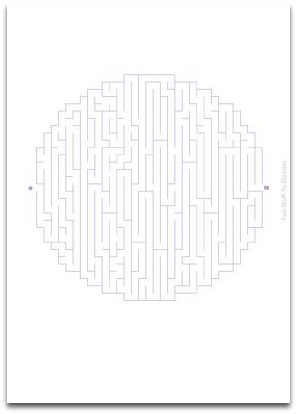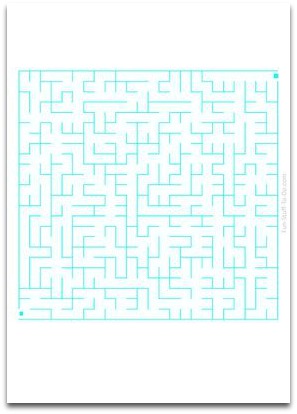 MORE MAZES

MORE MAZES AND MAZE PUZZLES
EASY MAZES - These are beginner mazes. The right place to start if you are a first-time "mazer"!
HARD MAZES - The hard mazes will challenge your skill, attention span and patience.
SUPER HARD MAZES - Very challenging indeed. Super difficult page crushing and page ripping material!
CIRCLE MAZES - Circle or round mazes that will make the ordinary hard mazes a little more interesting.
OVAL MAZES - Hard with a bit more space for a few interesting twist and turns through maze world.
PATTERN MAZES - Pattern mazes and labyrinths are amazing and interesting challenges to complete.
HOW TO MAKE A MAZE - Create your own maze once you've done them all.

Back To: Printable Mazes from Medium Mazes
Back To: Fun Stuff To Do HOME