A Fun Competition To Enter
Every Month
It's competition time, we're back! Enter a fun competition at Fun-Stuff-To-Do. Competitions open on the 1st day of the month and close on the last day of the month. Winners are announced during the first week of the following month. Remember to check back here after entry to see if you are the winner of one of the fun monthly competitions! Enter once or enter as many times as you like, your entry remains valid for the following months!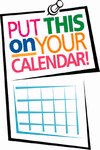 Just Follow These Simple Steps

DECEMBER 2017 COMPETITION – I found Fun Stuff To Do with AMAZON!

This month we have another $100 gift voucher from AMAZON up for grabs. Select a "CHRISTMAS GIFT,  TOY or GAME, or DEAL OF THE DAY" item at Amazon, using "search" below. Which item do you think should be on the "Fun Stuff To Do" list of awesome things to do to treat yourself and others? It need NOT be expensive! If you win with the product you enter:
your purchase for that product will be refunded to you
you will receive a $100 Amazon gift voucher on top of that!
It is great fun to search for fun stuff AND have a chance to get it for free AND receive a gift voucher for selecting the most fun thing to do. Get in there and show us the fun!

1. Search for a product using the box below, buy it and return here.
2. Then,"LIKE" our page on Facebook, your friends can vote for you!
3. Tell us which item you have purchased and why...
Now, go to the "I HAVE FUN STUFF TO DO" entry form below the competition rules on this page, tell us what you have bought and in your own words why you think this item is the most fun.
4. DONE! GOOD LUCK, WE HOPE YOU SELECT THE MOST FUN PRODUCT, GET A REFUND AND WIN THE $100 GIFT VOUCHER!
5. PSSST! DON'T want to enter? AT LEAST CHECK OUT THE COOL THINGS OTHERS DISCOVERED BELOW!
Fun Competition Rules:
Only one winner will be selected for each competition. We reserve the right to draw one winner for each competition per month or to allow other readers to vote for entries that are submitted. No employees or immediate family members of Amazon US or FUN STUFF TO DO are allowed to enter. Entrants to this competition must follow all steps to be eligible to win. The competition opens on the 1st of the month and closes on the last day of the month. The winners names will be published below the competition during the first week of the following month. The winner must submit a valid email address where we can contact him/her. This competition is only for purchases made at the Amazon store via the Amazon search box on this page, and the gift voucher is only redeemable at Amazon USA!
I FOUND FUN STUFF TO DO! ON AMAZON!
Tell us about your competition entry!
Submit your competition entry here. Enter the name of the product. Then tell us why you think it is super fun and cool.
HERE ARE OUR CONTESTANTS!
Click below to see the products that have been entered into the competition!
Subscribers Only

VOTE NOW!
TELL US WHICH ENTRY YOU LIKE BEST!
Please note: This link with all entries for the months is only active
for subscribers on the 25th of each month!

Competition Winners

CONGRATULATIONS!
Previous Fun Competition Winners!
APRIL 2013 - GRANT From CALIFORNIA - SYMA HELICOPTER
Your $100 gift voucher plus the refund for the Syma Helicopter was sent to your email address for the April Competition.
MAY 2013 - EVIA From FORT LAUDERDALE - BABY ROOM DECOR
Your $100 gift voucher plus the refund for the Baby Bedding Set was sent to your email address for the May Fun Competition, happy baby shopping!
JUNE 2013 - HELMUT From PERTH - BIG REMOTE CONTROL SHARK
Your $100 gift voucher plus the refund for the Big Remote Control Shark was sent to your email address for the June Fun Competition!
JULY 2013 - LUCY From OHIO - POPCORN CART MACHINE
We LOVE popcorn! Your $100 gift voucher plus the refund for your Popcorn Cart Machine was sent to your email address for the July Competition!
AUGUST 2013 - WENDY-LEE From TAMPA BAY - WALL DECALS
We love your JOB and this decal set is just adorable! Your $100 gift voucher plus the refund for your Baby Room Wall Decal Set was sent to your email address for the August competition!
SEPTEMBER 2013 - NADIA From FLORIDA USA - RAINBOW RING POOL PLAY CENTER FOR SMALL KIDS
This is SIMPLY great summer fun for SMALL CHILDREN! Your $100 gift voucher plus the refund for your Rainbow Ring Pool Play Center For Small Kids was sent to your email address for the September competition!
October 2013 - MEISHA From USA - SAND AND WATER PLAY CENTER
We couldn't agree more this is definitely the best gift for 2-4 year old's. When mom wants a well deserved break, take this item out and it is a super activity for birthday parties too for this age group. By now you should have received your refund plus your $100 Gift Voucher!
November 2013 - MIKA From MELBOURNE - ADVENT CALENDAR BOXES TO DECORATE
Such a cool activity for creative moms. We totally love these little advent calendar drawers. We also commend you for the great deal of people you are preparing these for. Hope you enjoyed the refund and spending your $100 Gift Voucher!
December 2013 - MARIA From STOCKHOLM,SWEDEN - CHRISTMAS SANTA SILVERWARE HOLDERS AND BATHROOM DECORATIONS
These Christmas Santa decorations created a whole new spin this festive season. Many of us followed Maria's incredible finds and decorated in true Santa style. Maria we hope you loved your refund and $100 Gift vouchers as much as we loved these cute products!
January 2014 - JOSUA From US - TARGET PRACTISE ALARM CLOCK
New Year and we should all get up in time! What a super fun way to wake up even if you dread waking up early in the morning! We give you 10/10 for this one Josua. Hope you find some more awesome stuff to submit with your gift voucher and refund.
February 2014 - CATELIN From US - FUN SUN STACHES
It's the month of love and romance and what better way to spoil yourself and your better half than with a pair of cool fun staches! We love, love, love these and got ourselves some too! They are so much fun, thanks Catelin enjoy your gift voucher and refund.
March 2014 - CATHERINE From US - WATER TEMPERATURE FAUCET LED LIGHT ATTACHMENT
While getting ready with few super cool pranks for April Fool's Day, these were thrown in to our shopping basket without thinking. The price is incredible, this is a super-duper find to trick a few people in our home and our kids hands will be safe in future. This is a win-win, fun, cool and safety minded and a great win for you Catherine, enjoy your $100 voucher and refund.
April 2014 - HIRANYA From MIAMI - DONUT WATER POOL FLOAT
Couldn't think of a better way to float this summer, absolutely delish and totally cute too! This product is definitely as much fun as our fun competition while we celebrate one full year of competitions entries on our website ~ with a donut (and champagne)! Thanks Hiranya enjoy your prize and refund.
and so the list continues to grow..... ;-) updates to this list can be found in our monthly newsletter.




Save This Competition Page

Bookmark This Page Now




Home to Fun Stuff To Do from Fun Competition

VISIT THE FUN STUFF BLOG
VISIT US ON FACEBOOK
VISIT US ON TWITTER
VISIT US ON PINTEREST