Seed Packet Envelope
by Fun Stuff To Do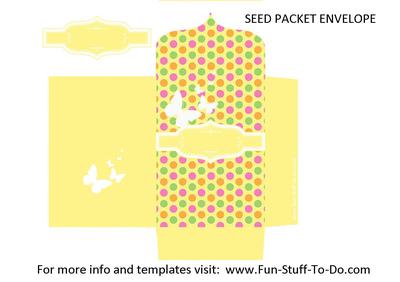 Seed Packet Envelope Yellow
Here's a seed packet envelope template in three different polka dot colors, with little butterflies. Another free printable with love and light from us to you.

Use the yellow seed packets for mixed spring flower seeds, ideal for a "welcome spring" gift.

Use the green for grass or greenery seeds.

Use the pink for pink flower or berry seeds.

There is enough space on the back of the packet for a text box to add the months to sow, sun or shade and other special sowing instructions.

On the front of the packet is a printed label to add the name of your seeds. We've also added an additional label that can be used as a hang-tag to add a recipient's name or a special saying, quote or verse.

Hope you enjoy!

Print Seed Packet Envelopes:

Yellow Seed Packet

Pink Seed Packet

Green Seed Packet

Tip: These are small envelopes, you can print two images per page. Save the images to your computer and insert them below each other on a MS Word document and print or select the "two images per page" option from your printer.

Matching Templates:

If you want to use these seed packets for a garden tea party or as a party favor, there are matching cupcake sleeves! You will find the yellow here and the pink and green here.

FUN PRODUCTS

*Fun-Stuff-To-Do.com is a participant in the Amazon EU Associates Program, an affiliate advertising program designed to provide a means for sites to earn advertising fees by advertising and linking to Amazon UK/ Amazon GERMANY/ Amazon FRANCE/ Amazon ITALY/ Amazon SPAIN.*
*You can also find products on Amazon CANADA/ Amazon CHINA/ Amazon BRAZIL/ Amazon INDIA/ Amazon JAPAN/ Amazon MEXICO.*
It does NOT cost you an extra dime but sure helps us to maintain this site, so please support us by doing your Amazon shopping through our links - thank you!

RANDOM FUN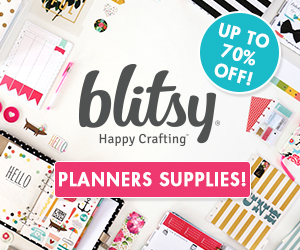 SOCIAL FUN