Craft Kits
Projects and Ideas
Craft kits are a fun way to explore new crafts. A superb way to find craft projects and ideas that fit your personality and style, without spending excessively on new crafts.
I've gone shopping for you! I have taken the time to put together a fine collection of fun craft kits and project ideas that Kids, Teens and Adults can make, found at various suppliers.

This will help you decide which crafts are right for you and your family.
Most importantly, you are now able to read about them and compare them in one glance instead of attempting the endless search yourself.
Test the miniatures, before you go all out for a specific craft, it is great fun.

Most suppliers deliver Internationally.
Craft Kits for Teens and Adults

Click on any image to be taken to the relevant product page.


The Big-Ass Book of Crafts (Your Price: $9.99)
The Big-Ass Book of Crafts is packed with ideas for sprucing up your living space; concocting fabulous, all-natural body products; designing your own unique stationery; and creating countless other crafts that will convince your friends and loved ones that you're the secret love child of Martha Stewart (only much, much cooler). Forget crocheted doilies and itchy knit sweaters -- TLC's While You Were Out top designer Mark Montano has created stylish and imaginative projects that range from a Warhol-esque Ultrasuede iPod case to photo-adorned boxer shorts to African mask patio chairs to wooden night-light boxes. Divided into sections that include Outdoorsy (ideas to enhance your backyard), Dishing It Out (decorating plates using different techniques), You've Been Framed (innovative picture framing ideas), and Can I Have a Light? (creating and decorating lamps, lanterns, and chandeliers), it's as entertaining to read as it is endlessly inspiring. With more than one hundred and fifty inventive and fun projects, The Big-Ass Book of Crafts is the perfect activity book for readers of every mood, budget, and skill level.
Click on Image.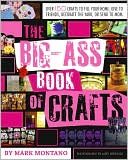 This book is rated as one of the top craft books on the market! Get The Big-Ass Book of Crafts
from Amazon and also see The Big-Ass Book of Home Decor for Cool Homes on the same page at the above link.



Spring Totebag (Your Price: $16.99)
A very cute spring totebag to make in pink and white polka dots and zebra stripes. Many other colors like purple, blue, teal, red and black available too! This fashionable tote bag is perfect for carrying all sorts of items and so easy to make! This kit contains quilted fabric with batting and instructions for making one totebag. The tote measures 11x12x4 inches when completed. The fabric is 100% cotton; batting is 100% polyester.
Click on Image.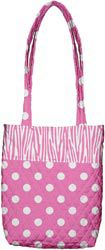 BOW MAKING KIT (Your Price: $19.99)
Easily make your own professional hair bows and bows for all your other crafts and gifts with this bow making kit! This kit includes one mini Bowdabra, the magically easy way to create all types of bows (3-1/4x4-1/2x2 inches); one dual-sided hair bow measuring tool (4-1/2x6-1/2 inches); one instructional CD; ten yards of bow wire; instruction book and free online membership coupon.
Click on Image.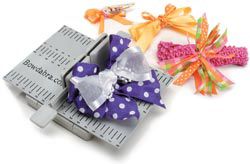 Masterpiece Doll House (Your Price: $140.99)
This Greenleaf Dollhouse is a beautiful half-scale stately dollhouse that delivers full-sized fun to construct! This Victorian house is detailed in every aspect, loads of gingerbread and victorian charm, an elegant curved staircase, and so much more. This beautiful dollhouse will be a joy to build and customize with or for your child!
Click on Image.
Glass Etching Kit (Your price: $24.95)

Deluxe etching craft kit includes: Armour Etch cream. Illustrated booklet. Over 75 assorted glass etching stencils. Glass cleaner concentrate. Camel hair brush. Reusable gloves. Applicator stick. Hobby knife. Custom stencil, vinyl and practice glass. Everything needed to create professional quality permanent dishwasher safe etched glassware and mirrors in 3 quick and easy steps.
Click on Image.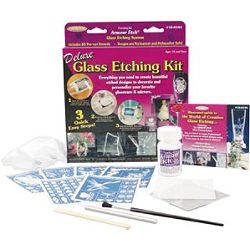 Creative Woodburning (Your Price: $35.99)
This craft kit includes: 950F/510C degree Woodburning Pen with Universal Point Pen Stand; Basswood Country Round (small); 6x8in Basswood Rectangle Plaque; eight Patterns; two alphabet/number sets; Transfer Paper and Instructions Sheet. Click on Image.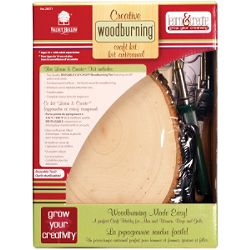 Make A Sweet Apron (Your Price: $14.99)
Make a functional and fun apron with the Daisy Kingdom Apron Kit! Many designs and colors to choose from!. This kit contains fabric and instructions to make one apron. One size fits most. Design: Pink Roses. Fabric is 100% cotton.
Click on Image.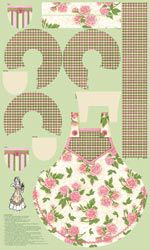 Collage: Vintage Card Craft Kit (Your Price: $17.99)

Acclaimed artist Maryjo Koch combines her love of nature and collage to inspire this namesake, one-of-a-kind Collage Vintage Notecard Kit.The kit comes complete with specialty papers featuring Maryjo's trademark watercolor images of birds, flowers, and other natural elements, along with a pack of 12 blank notecards and envelopes, as well as a 32-page collage instruction book, glue stick, and proportion tool.With the only card-making kit to focus on collage-inspired projects, crafters can transition the knowledge they glean from the kit's instructive booklet and continue crafting personal collages into giftable items ranging from bookmarks and ornaments to journals and more.Click on Image.
Creative Woodburning Kit 2 (Your Price: $29.99)
This updated woodburning craft kit includes: New Projects and patterns and is as popular as before also included is the UL listed Woodburning Pen, Pen Stand, Pre-cut Wooden sheets, Slats, Leather, Cork, Sandpaper, Paint, Paintbrush, Glue, Lanyard, Tracing Patterns, Carbon Paper, Double-sided tape and detailed Instructions. This version contains everything you need to build and decorate your own beautiful birdhouse, gazebo, mobile, rocking horse, corkboard, leather embossing master piece, nameplates and more. Click on Image.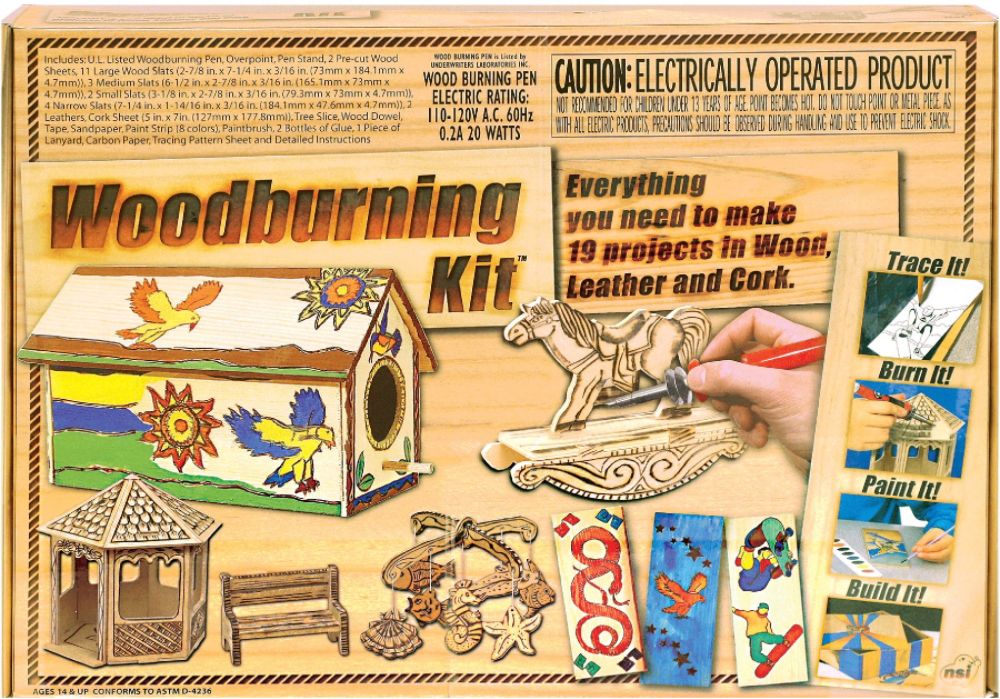 Creative Paper Beads (Your Price: $29.99)
Learn how to turn simple strips of paper into beautiful beaded jewelry. This kit includes everything you need to make 200 beads: bead winding tool; strips of paper (triangle and rectangle); drying pedestal; toothpicks; glass beads; stretchy elastic cord; glaze; a ruler and detailed instructions and lots of ideas. Click on Image.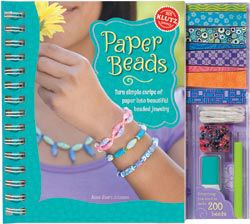 Creative Metal Beginners Craft Kit (Your Price: $29.99)
Creative Metal Beginner Kit includes: metal scissors, metal ruler, texture tool, mini design leaf, two handles, two metal stamps (circle and square), burnishing brush, small ball, small cup, medium ball, medium cup, two narrow rollers, four medium rollers, metal detailer, nylon roller, eraser, nylon universal, nylon rounded, nylon detailer, 7H x 5W foam mat, practice piece of metal, storage case and an information guide with project ideas. Great for embossing detailing and decorating soft metals! Click on Image.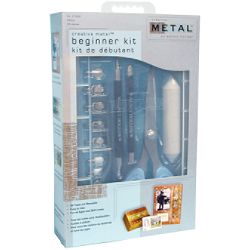 Fusing Kit (Your Price $129.00)

Learn to fuse the most beautiful glass pieces right in your microwave oven. Create stunning pendants; fashionable earrings; snazzy bracelets, beads and much more. This is the easiest how-to-fuse kit you will ever find. A great kit for young adults and grown-ups who want to learn a craft they will enjoy for a lifetime! Kit includes: Fuseworks microwave kiln; (7) 90COE Fusing glass assortment; one ounce Dichroic bits and pieces; one ounce Millfiori glass; one ounce Confetti glass; one each: silver and gold earring set; one each: large and small silver and gold bails; two pieces of kiln paper; glass cutter tool; one pair of hot mitts; and easy to follow instructions. Click on Image.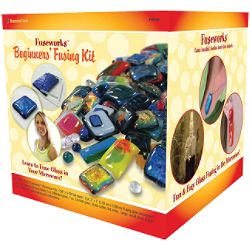 Quilling Starter Craft Kit (Your price: $22.00)

Quilling or paper filigree is the art of creating designs with narrow strips of paper that have been rolled shaped and arranged. Easy to learn nearly all quilling is done with just a few variations of basic rolls and scrolls. Papers are acid free and safe for scrapbook pages. The starter kit for beginners includes detailed basic instructions in rolling paper and shaping the rolls and scrolls plus other special techniques that add interest and variety to quilling. Kit includes quilling paper in 3 widths metallic quill trim needle slotted quilling tool cork workboard glue ruler quilling chart and material for the gift tags card and gift bags plus patterns and instructions for 15 designs. Other supplies needed are straight pins and scissors (not included). Click on Image.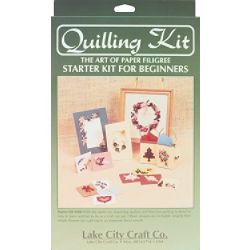 Candle Craft Kit: Hanukkah (Your Price: $17.95)
Making Hanukkah candles is a perfect way to introduce candle making and to introduce this family holiday tradition. This craft and educational kit comes complete with enough beeswax sheets and wicks to create 44 candles for the eight nights of Hanukkah, plus glitter to decorate the candles, and a beautiful box to hold them. The 48 page book inside contains a history of Hanukkah, directions for making and lighting the candles, prayers in Hebrew and English, and recipes, songs, and crafts to celebrate the Festival of Lights. Click on Image.


Glass Coasters Mosaic Craft Kit (Your Price: $10.99)
This kit has everything you need to make beautiful mosaic coasters using high-end stained glass. With no extra tools needed it will quickly become a great family pastime or a stow-and-go for vacation fun. This kit contains four 4x4 coasters, precut stained glass, adhesive grout spreader, glove rubber protectors, grout, sponge and instructions. Click on Image.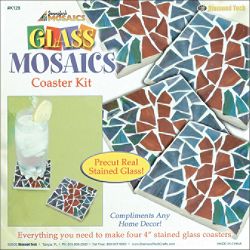 Creative Hot Marks Tool (Your price: $29.99)
This Craft Kit includes the Creative Hot Marks Pen. Mini Flow Point. Universal Point. Calligraphy Point. Stencil Cutter. Shading Point. Hot Knife Point and 8 Stamps all in a sturdy organizer case. The 16.5 watt 120 volt tool features bright colors. Comfortable grip and wire stand. The points heat to 750 degrees making it ideal for surfaces like paper, cardboard, leather, fabric, wax, foam, rubber gourds and soap. Perfect for scrapbooking and rubber stamping. It seals pouches, stamps papers, transfers images, creates bold "burned" lettering and designs for an instant age effect and more. Wonderful full color packaging offers load of creative ideas. Not for use by children.
Click on Image.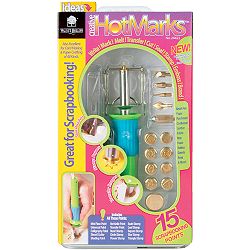 Embossing Machine (Your Price: $49.99)
The Texture Boutique Embossing Machine Beginners Kit. Fun is in the cards for you! This amazing cardmaking and embellishing system creates cards for any occasion while transforming ordinary cardstock into elegant embossed art with the help of Sizzix Textured Impressions Embossing Folders. Resembling an ornate purse with a beaded handle (measuring 8x5x9in; plus 2-1/2in handle); this fashionable card-maker embosses and embellishes in just seconds; using Textured Impressions Embossing Folders. Included with the Texture Boutique Embossing Machine is a pair of Embossing Pads; one Mylar Shim; three Textured Impressions Embossing Folders (one each: 5-3/4x4-1/2in; 4-1/2x2-7/8in and 2-7/8x2-1/4in); two 5-3/8x4-1/8in sheets of Rub-Ons; 2x2in Sand Paper Sample; Project Book; twenty A2 Cards and Envelopes (ten each white and ivory) and forty 4-1/2x2-7/8in sheets of Core'dinations Canvas Textured Color Core Cardstock (four each of ten colors).
Click on Image.

Berry Sampler Quilling Craft Kit (Your Price: $5.99)

A quilling sampler kit called Berry. Brighten a kitchen with this colorful berry sampler. 12 different berries each accurate in every detail will stay ever-fresh and ever-ripe in this quilled design. This kit contains detailed basic instructions for beginners and the quilling paper you will need to make the kit. You will need a quilling tool craft glue scissors ruler straight pins tweezers and quilling board sold separately.

+ Quilling Tool (Your price: $6.49) A professional quilling tool set that includes a tapered tip needle and 3/16 slotted tool. Each tool is designed to provide the smallest possible center in quilling rolls and scrolls which gives quilling or paper filigree as quilling is sometimes called the delicate appearance desired. The needle tool is also useful to pick up a small amount of glue to glue loose ends down and to arrange rolls and scrolls on patterns.

+ Quilling Board (Your Price: $13.95) The designer board is a multi-functional tool which comes with illustrations and instructions to use. Allows rolls to open in the molds. Molds perfectly uniform rolls in 6 sizes. It also provides a means for making eccentric or off-center circles and such rolls as teardrop with the points all aligned for a different look in quilling. Also the reverse cork side is useful as a quilling board. Click on Image.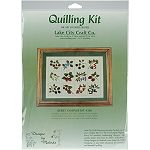 +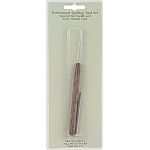 +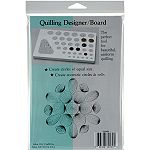 Stencil Craft Kit (Your Price: $19.95)
The Clear Instructions And Friendly Hints In This Kit Make It Easy To Master All Kinds Of Impressive-looking Techniques Such As Masking, Layering Colors And Reverse Stenciling. Kit Includes 8color Pigment Ink Pad, 8 Foam Tipped Dabbers, Black Felt Tipped Pen; 4 Plastic Stencil Pages With 72 Stencils. Squish The Foam Tip Dabbers Into The Ink Pads And Dab dab dab - Vibrant Colors! Click on Image.

Paper Craft Station - Beginners (Your Price: $69.99)
Paper Craft Station. Cutting and embossing is easy with The Paper Craft Station. Create beautiful cards, boxes, scrapbook pages and more with this unique multi-functional tool kit. Click on Image.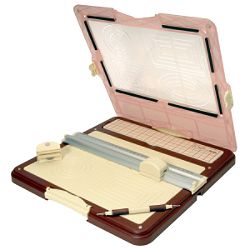 Craft kits are great gifts for old and young.
Most suppliers deliver Internationally.




GO TO:





Kids Craft Kits - Click Here!

Dollhouses for Girls - Click Here!


Model Building for Boys- Click Here!




More craft kits will be added to this page, check back regularly.







HAVE YOU FOUND A GREAT CRAFT KIT?
Did you find a super craft kit somewhere lately?
Please share it here! Tell us what kind of craft it is, what it contains. Then give us your overall fun and quality rating of the product. Perhaps you want to include some tips!