Romantic Activities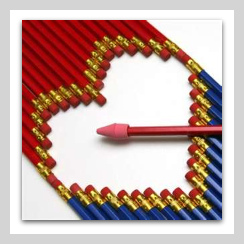 Meeting the love of your life and knowing that they love you too is truly an amazing event worth celebrating over and over with romantic activities. We seldom do enough to show our appreciation for the fact that our partners chose us too!
YOU ARE SPECIAL

Indeed, out of the millions and millions of people on planet earth that they could have chosen from, they chose YOU.

This is the single most important reason to cherish your special someone and to make sure they know how much you appreciate them and love them.

When it comes to love, actions do speak louder than words. No use saying: I LOVE YOU while the actions tell a whole different tale.
TIME
When possible try to adjust your daily schedules to include quality time for you and your partner. This is never time wasted; it's time invested. Special occasions are grand but knowing day in and day out that your relationship is strengthened and nurtured will help to keep the communication lines open. These times spent do get boring after a while, it happens in all relationships. Nothing to be overly concerned about, all you need to do is find new and interesting activities to do together. You won't have to reach far and wide to find new activities - creativity and spontaneity is the key elements to having loads of fun, simultaneously creating memories that will last a life time.
-~~~~~~~~~-
Here are a few romantic activities for you to try, better yet, use your own imagination:

THE CANDLELIGHT DINNER: Something we all know about but seldom or never do. Prepare his or her favorite food and enjoy by candlelight, with wine and romantic music. Allow your own creativity to take over and make this activity more original.

THE BUBBLE BATH: A hot tub, bubbles, a few candles around the bathroom, strawberries or other snacks and champagne will surely steal a tired souls heart after a long day at work.

WALK IN THE PARK: This can be done at any time of the day. Pick him or her up from work during a lunch break. Have a few sandwiches ready, relax and enjoy each other's company and the big wide world around you.

SUNRISE / SUNSET: Just the two of you. The lovely thing about this is, it does not take up much time but the rewards and memories are unforgettable. Check the local sunrise / sunset times, pick a spot, arrive early enough, snuggle up and enjoy!

STAR GAZING: The farther away from the city lights the better. A blanket, a tub of ice cream and some spoons is all it takes.

SLEIGH RIDE: When winter is in full swing, book a sleigh ride. Afterwards, cuddle up in front of the fireplace with a delicious mug of hot chocolate or cocoa to warm up.

CHASE WATERFALLS: Waterfalls are truly romantic, the soft mist, beautiful pebbles and enchanted green surroundings calls for a walk, a picnic, a swim for two. Once you get caught up in this, there is always another to see, a better photograph to take, more to learn. You simply have to try this at least once, its amazing to see how some people collect the world's largest personal waterfall experiences together! Romantic activities are both exciting and build STRONG bonds.

THE DAY SPA: Relax and rejuvenate together while you escape from all the usual day-to-day stresses. Book your romantic activities and treatments together in advance.

THE HOBBY: Find a hobby or activity that you both love, it can be as simple as jogging or as extravagant as skydiving. Practice this activity together for a little competitive edge or simply because you love each other and like to see each other grow from strength to strength. It's very important to have your own interests as well but it's equally important to have one thing that the two of you do together, the more active this activity is, the better.

LEARN SOMETHING: Learn something together, whether it's the tango, an ancient craft, to take great photographs, French cooking, a sport or activities in nature, there is no better place to learn something new than in the country where the activity originated. Yes, take a trip to learn a new romantic activitiy!
TREASURE CHEST: A great romantic activity to celebrate all the good times is to create a safe place to store all your memories in. This is a box or book for photos, tickets, stubs and other things that holds a special memory. Great to work on together, add to it as often as you like. This is the box or book you bring out at each anniversary. When you choose a treasure chest or scrapbook make sure to choose one that can take the wear and tear of many years to come. This box or book will tell you clearly when you are having too little fun together! Kids are a great addition to this book or box but remember it should not be just the kids or only events with the kids that grow a treasure chest.

Now use your own creativity, it's that simple –
I'm sure you can come up with a whole lot of great romantic activities and ideas!
A friend once said:
Boredom in relationships comes from bad attitude, not from familiarity!
For loads of fun romantic activities: GO HERE!
Romantic Ideas | Romantic Tips | Romantic Gifts | Romantic Sayings | Everyday Romantic Ideas | Printable Romantic Ideas |
HOME from Romantic Activities