The Ladybug Shop

The cutest, most adorable ladybug goodies and oodles of fun themes that will ensure party perfection quickly. Party favors and decorations galore, costumes, gifts, games and all types of other little titbits that will inspire unforgettable parties for girls. We also have some Bachelorette goodies for memorable "girls nights out"! As well as beautiful themes and tons of games for Baby Showers, all right here!

Over 2000 items that will delight, fill your party idea list to the brim with inspiration!
Welcome To Our Shop!

We are currently revamping our Shop! Yay!
The new version will be available soon! Sorry for the inconvenience.

 Access the existing up-to-date mobile friendly version, it may be a little old for the fast moving web but still works like a spitfire charm!

This shop carries our hand-picked items and product feeds from trusted suppliers. If you see duplicate products, it means more than one supplier stock that item, it makes it easier for you to compare and get the best prices.
There's a huge seletion, each page packed with ideas to be discovered. Tableware, favors and many more, simply have a blast and browse through tons of hand-picked fun ideas. Get that party planned with a party theme, party kit, butterfly party, flower party, bug party, garden party or a funky "wall decal" idea.
Of course no one ever said Ladybugs must be all polka dots and child like. You can also create a very sophisticated look with 2 simplistic colors a little organza, some special feature Ladybugs and other classy table decorations. Let your imagination fly, these little critters also don't have to be combined with the usual black, white, red or pink as I've proved here.  Till later... enjoy the cuteness.
We do receive a tiny commission from suppliers when you shop via our shops, at no extra cost to you, so please do, it helps us to provide more free FUN STUFF TO DO!

You may also be interested in these:

More Ladybug Fun

Oh yes!!! Also don't forget to have a look at our outrageously tasty fun party drinks that you can whip up in an instant! There's boozy ones, non-boozy ones and even delicious sugar-free options.

We hope you have checked out our free printable parties, the popular free fun printable party games and the cute bugs crafts we have created for you.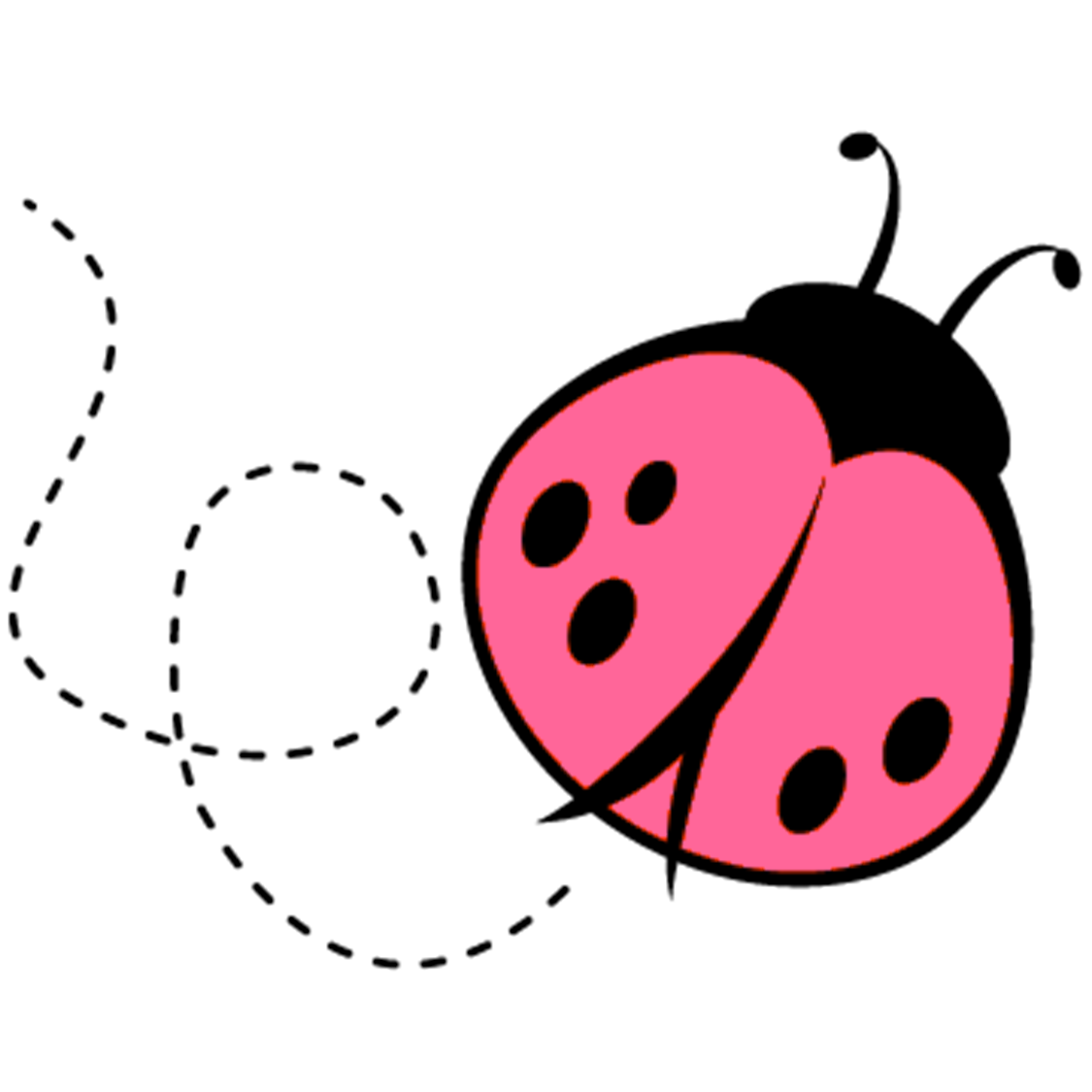 Looking for some printable party freebies?

Go to:

Or try some of our other party game winners:
FUN PRODUCTS

*Fun-Stuff-To-Do.com is a participant in the Amazon EU Associates Program, an affiliate advertising program designed to provide a means for sites to earn advertising fees by advertising and linking to Amazon UK/ Amazon GERMANY/ Amazon FRANCE/ Amazon ITALY/ Amazon SPAIN.*
*You can also find products on Amazon CANADA/ Amazon CHINA/ Amazon BRAZIL/ Amazon INDIA/ Amazon JAPAN/ Amazon MEXICO.*
It does NOT cost you an extra dime but sure helps us to maintain this site, so please support us by doing your Amazon shopping through our links - thank you!

RANDOM FUN

SOCIAL FUN

Return to Fun Stuff To Do:  HOME PAGE