ICE BLOCKING
by Edith
(Columbia)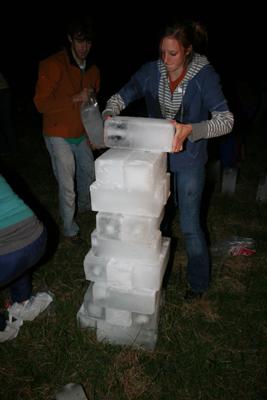 Ice blocks for ice blocking
Ice blocking is our way of having great fun when we are bored! It's so simple you slide down a hill on a solid block of ice. If you are prepared to get a little wet want to have real fun till the sun goes down then you have to try this. We laugh, we fall (no serious injury involved) and you are completely exhausted after a day of sliding down hills. Young and old won't know what they are missing if they have not tried this total blast at least once. We buy ice blocks from our local supermarket. Ice blocking is so much fun we do it all year round especially when there is no snow.

Fun Stuff To Do - Oh YES!!! Super, super fun!

Tell us what you get up to with ice or snow...
SOCIAL FUN

FUN PRODUCTS

Our recommendation lists makes it easier to find the perfect products to have some retail therapy and fun. There are more than 30 categories. Click on any image below to view.

RANDOM FUN
More than 25 000 fun ideas posted over the years, including but not limited to: free printable goodies, party ideas for old and young, fun games, amazing arts and crafts, funny stuff, free templates and so much more - LOOK HERE! + follow us!

Want to know what we create next? Sign up for our monthly newsletter!