Tiny Party Hat Table Confetti
by Rebecca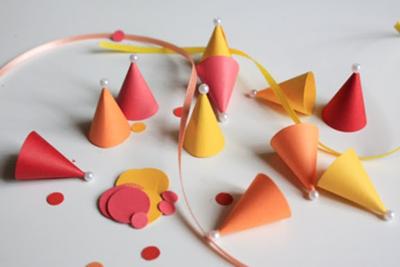 Party Hat Table Confetti
This is a cute tiny party hat table confetti idea:

Very simple and quick to make.

Use the small party hat templates to cut a few hats in different colors.

Take the little pieces that you have cut out and shape them around a pencil to give them a bit of a curve, it makes it easier to glue.

Fold the sides together and use double side tape or a quick drying craft glue to attach the sides together.

Glue a bead on top and you are done.




FUN PRODUCTS
Our recommendation lists makes it easier to find the perfect product.

RANDOM FUN
SOCIAL FUN