Cost a lot
by Leah
(Wishaw)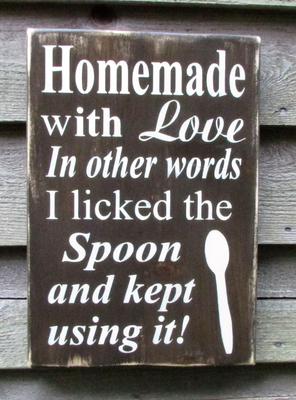 I went into Costa and asked how much are your coffee's, they said 2 pounds, I said oh u costa lot!

"Homemade with Love" means I licked the spoon then used it again.

Be sure to taste your words before you spit them out.

Remember rumors I hear about you are as true as the ones you hear about me.

Our house was clean yesterday, sorry you only came today.

Not only did I fall off the diet wagon, I dragged it into the woods, set it on fire, used the insurance money to buy cupcakes!

I don't mean to brag but I finished my 14 day diet in 3 hours 12 minutes.

You are what you eat, so don't be fast, cheap, easy or fake.

A woman who knows what she brings to the table is not afraid to eat alone.

January.... May the best debit order win!

I didn't mean to push all your buttons, I was just looking for mute.

Ladies and gentlemen it has been a very emotional day... even the cake is in tiers.


SOCIAL FUN

FUN PRODUCTS

Our recommendation lists makes it easier to find the perfect products to have some retail therapy and fun. There are more than 30 categories. Click on any image below to view.

RANDOM FUN
More than 25 000 fun ideas posted over the years, including but not limited to: free printable goodies, party ideas for old and young, fun games, amazing arts and crafts, funny stuff, free templates and so much more - LOOK HERE! + follow us!

Want to know what we create next? Sign up for our monthly newsletter!