HOT PINK POLKA DOTS
Christine made my day when she placed her hot pink polka dots order.
When I received that first email from her it seemed as if we were both trying to figure out what type of dots she really wanted. She wanted tiny dots but not my usual tiny dots she wanted 30-40 in a row that she could print on adhesive labels...

I loved the color so much, sat down and put 36 dots in a row for her. Something told me this color could become much more, so I went completely dotty and ended up sending her FOUR, yes four hot pink dot templates instead of the one she ordered and I threw in some stripes just for fun!
Christine had the color code of the pink I loved, I had the dots she loved, here they are ready to share with you!
Download Christine's Hot Pink Polka Dots Right Now For Just
$4.00
These pink polka dot printable paper templates are available in 300dpi PNG and PDF file format.
The color... I love colors but once in a while I come across a truly amazing color, this was one of those times. You have to print these dots to see what I mean. It is a strong hot pink that looks great on its own but at the same time will blend well with just about any other color.

If you love being creative, like we do here at Fun Stuff To Do then I can recommend several of our free craft templates that will be sheer joy to create with these sheets of printable paper.
The tiny dot cupcake wrappers in hot pink and light grey are a great match and our summer green or winter teal name plate labels below will compliment and add the perfect finishing touch to this color!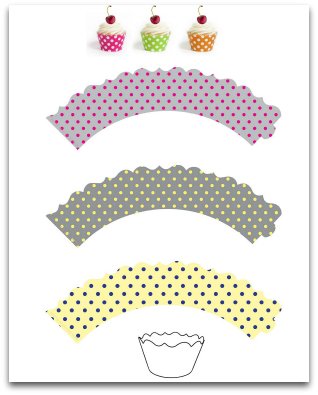 Go to: My Polka Dot Maker
Return to: HOME PAGE from Hot pink polka dots

SOCIAL FUN

FUN PRODUCTS

Our recommendation lists makes it easier to find the perfect products to have some retail therapy and fun. There are more than 30 categories. Click on any image below to view.

RANDOM FUN
More than 25 000 fun ideas posted over the years, including but not limited to: free printable goodies, party ideas for old and young, fun games, amazing arts and crafts, funny stuff, free templates and so much more - LOOK HERE! + follow us!

Want to know what we create next? Sign up for our monthly newsletter!