Rainbow Polka Dots
Rainbow polka dots printable paper in 4 different designs. Print to A4 paper, all at 300 dpi in Jpg and Png file formats for excellent print quality. They look great on plain printer paper and even better on photopaper and card stock!
Take a closer look, yes our polka dots are real little rainbows!
In the picture below on the right is an example of one of the printed sheets of rainbow polka dot paper. (The other papers in the photo BELOW are NOT part of this set.)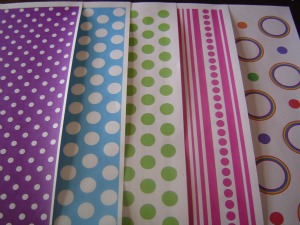 Order now and download immediately for $3.95
OTHER PRINTABLES YOU MAY ENJOY:
Bright Polka Dots - The party decorations to your right were created from these printable polka dot pages that match all the colours of the rainbow.
My Favorite Tags and Labels To Print and Cut - Print and cut these tags and labels, they also come in 20 different colors of the rainbow!
FREE RAINBOW POLKA DOTS AND OTHER GOODIES
Free Rainbow Party Decorations
Free Polka Dot Party Decorations
Create Rainbow's of Rock Candy - Fast! Roll your rock candy in different shades on sticks or use the rock candy sprinkles to make rainbow cupcakes!
On the cake note, remember m&m's create great looking rainbow polka dots on cakes!
DON'T FORGET OUR CUTE AS CAN BE POLKA DOT CUPCAKE WRAPPERS!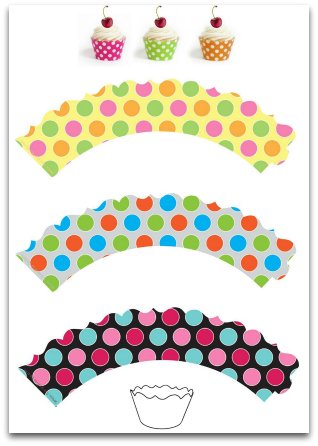 Click On Image To View!


Back To: My Polka Dot Maker
Back To: Fun Stuff Homepage from Rainbow Polka Dots