Bright Polka Dots
Bright polka dots are fun, fun, fun!
And MORE fun with MY POLKA DOT MAKER©!
Want to create THIS?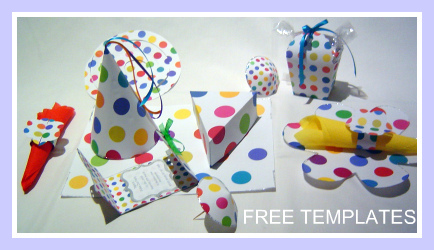 Just get this ↓ !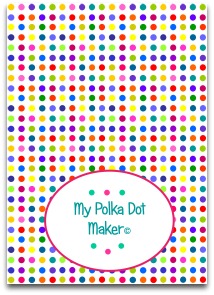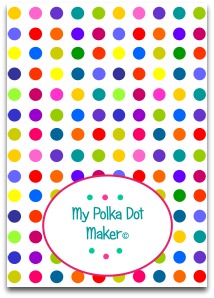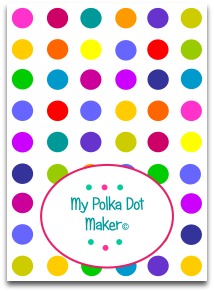 For ONLY this ↓!

$5.00
We will give you STRIPES and LARGE RANDOM POLKA DOT TEMPLATES
↓ for FREE :-)!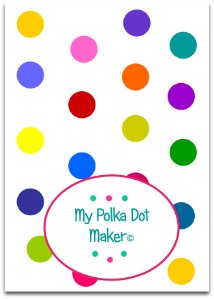 FREE POLKA DOT TEMPLATES




Never be without "pretty paper" again!

MY POLKA DOT MAKER© BRIGHT is a set of 4 polka dot templates in bright lively colors. The set includes a large, medium, small and tiny polka dot size template in PNG and PDF format that will allow you to create a magnitude of colored polka dot pages. The set comes with easy-to-understand, very simple and easy to implement instructions. All templates are designed to print to A4 paper size and to use your color printer cartridges sparingly!

Get the Starter Set! $5.00
IMMEDIATE DOWNLOAD AFTER PURCHASE!

PLUS! Your FREEBIES!


---
Safe and Secure Shopping Guarantee
Shopping with us is safe and secure. PAYPAL the most trusted payment gateway on the internet takes care of our transactions on their secure server, we do not have access to your banking details. You will be redirected to PAYPAL for payment and back to our site once payment is completed. We accept all major Credit Cards and Paypal payments.



---
WOULD YOU LIKE TO ADD MY FAVORITE LABELS IN 20 DIFFERENT COLORS TO DOWNLOAD RIGHT NOW FOR $5?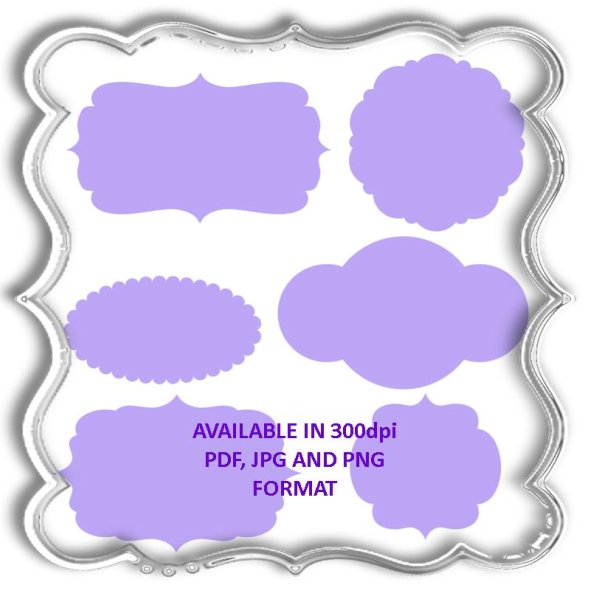 CLICK TO READ MORE ABOUT THESE TAGS AND LABELS...



Custom Made Polka Dot Templates | Polka Dot Size Chart |
Candy Color Polka Dots | Pearldrop Polka Dots | Trendy Polka Dots |
Pastel Polka Dots | Back to My Polka Dot Maker |
Back to Fun Stuff from Bright Polka Dots