Pastel Polka Dots
Pastel polka dots makes me think of ICE CREAM, just perfect for any Ice-cream themed party, making fun paper place mats, napkin rings and other great goodies for all those soft colorful events. Delicate hints of color for baby shower cards, invitations, thank you notes, instant gift bag stuffing paper, greeting cards for mum and gran all call for these gracious colors.

Get your pastel polka dot templates now! Select your own: choose from tiny, small, medium, to large dots. Or buy the mixed color set that includes the tiny, small, medium and random large sized polka dots for a special price and get it immediately after payment with our instant download.
Remember it's your template to keep forever, print beautiful polka dots instantly whenever you need a pretty cute piece of card stock or paper.

Pick one of our pastel color combinations or CREATE YOUR OWN, yes we will custom make a polka dot template for you!

Hover over the template of choice with your cursor to see the color name.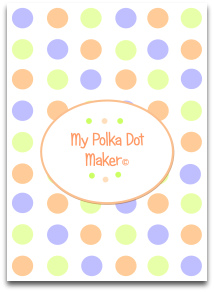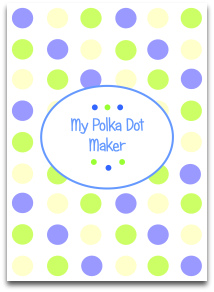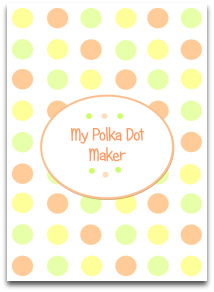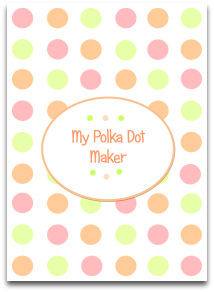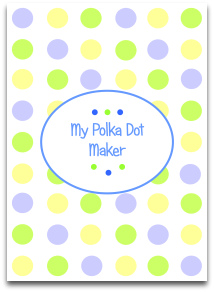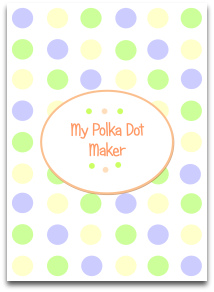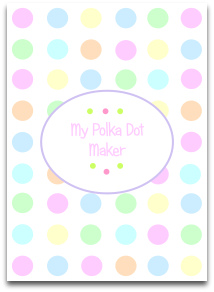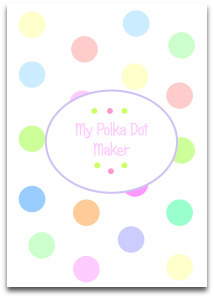 Hover over the template of choice with your cursor to see the color name.

$2.00 Per Template


---
GET THIS VERY POPULAR SET: REDUCED PRICE
+ INSTANT DOWNLOAD!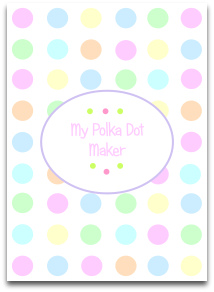 This set includes 4 polka templates: Tiny, Small, Medium and Large. Plus you get it instantly via download after payment.
Get it now at the special price of only $5.95!
---
Custom Made Polka Dot Templates
We can custom make a polka dot template for you with your own choice of colors. Find 2 to 4 colors of your own choice, visit the Color Wheel or the Color Picker, get the Hex Codes for your colors and return here to place your order.


View Our Size Chart
Need some help?
---
Safe and Secure Shopping

Shopping with us is safe and secure: PAYPAL takes care of all of our transactions on their secure server, we do not have access to your banking details. Paypal is the most trusted and secure method of payment on the internet. You will be redirected to PAYPAL for payment and back to our site once payment is completed. Paypal accepts all major Credit Cards and Paypal Funded payments.
Once Paypal return you to our site: You will be given the option to send MY POLKA DOT MAKER as a gift to a friend. All orders will be emailed to you within 24 hours via FUN STUFF TO DO please ensure that you provide us with the correct email address.
Custom Made Polka Dot Templates | Polka Dot Size Chart |
Candy Color Polka Dots | Pearldrop Polka Dots | Trendy Polka Dots |
Bright Polka Dots | Back to My Polka Dot Maker |
Back to Fun Stuff from Pastel Polka Dots