Custom Made Polka Dot Template
Want to customize your polka dot template with 2, 3 or even 4 colors of your own choice? No problem! Do you prefer a different printable paper size? No problem! We can custom make your templates for you! Custom made templates are charged per template - $4.95 for A4 paper size and $6.95 for A3 paper size. These templates are delivered instantly via email. We aim to provide you with your newly created templates within 24 hours from confirmation of color codes, depending on workloads.

You can select sizes, specify colors and place your orders at the bottom of the page.
View the Polka Dot Size Chart


Example: Diagonal Polka Dots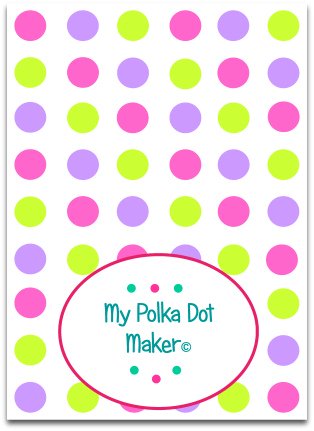 Example: Random Polka Dots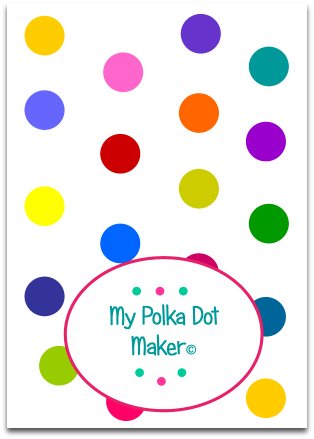 Choose your Custom Made Template
We will confirm your color choices before we create your templates. If you are not sure how to get the color codes from your computer, you can click on
Hex Codes or Color Names or use this Color Wheel.



.~~~~~~~~~~.
Bright Polka Dots | Candy Color Polka Dots | Pearldrop Polka Dots | Trendy Polka Dots | Polka Dot Size Chart |
Back to My Polka Dot Maker |
Back To Fun Stuff from Polka Dot Template