Seriously Challenging Funny Questions Never Answered Before
Seriously Challenging Funny Questions Never Answered Before
by Yssub Ramanyam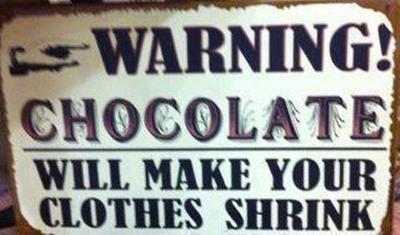 The Seriously Funny Chocolate Warning
WHAT IS FIRST ..EGG OR CHICK?
Logically the chick is first because it has legs to run.

WHAT LOOKS LIKE HALF AN APPLE?
The other half.

HOW DO YOU MAKE A SWISS ROLL?
You roll him down a hill.

WHAT GETS WET WHEN DRYING?
A Towel.

WHY DO BEES HAVE STICKY HAIR?
They use honey combs.

WHAT FALLS OFTEN BUT DON'T GET HURT?
Rain

WHY DON'T MEN GET MAD COW DISEASE?
Cause they are all Pigs.

HOW DO GO WITHOUT SLEEP FOR EIGHT DAYS?
You sleep at night.

IF A BOY ASKS IF HE CAN HOLD YOUR HAND...
Say no thanks it is not heavy.


SOCIAL FUN

FUN PRODUCTS

Our recommendation lists makes it easier to find the perfect products to have some retail therapy and fun. There are more than 30 categories. Click on any image below to view.

RANDOM FUN
More than 25 000 fun ideas posted over the years, including but not limited to: free printable goodies, party ideas for old and young, fun games, amazing arts and crafts, funny stuff, free templates and so much more - LOOK HERE! + follow us!

Want to know what we create next? Sign up for our monthly newsletter!