Flour Power Game - With Jelly Beans
Flour Power Game - With Jelly Beans
by Katie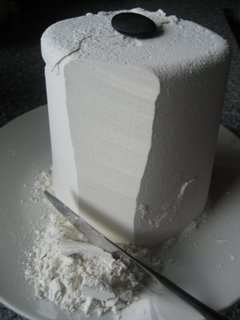 Flour Power
You will need: Jelly babies or other sweets, Plate or tray, Bowl, Knife

Get ready: Use a big bowl and fill it with flour. Then carefully tip the bowl onto a plate or tray so it makes a flour mold. Now stick a jelly baby or other sweets on top.

Play: Sit in a circle around the flour mold.
Get a knife and take turns to remove a slice of the flour.

Whoever makes the jelly baby or the flour mold fall has to eat the jelly baby without using their hands.

This does get a bit messy! Great fun!
SOCIAL FUN

FUN PRODUCTS

Our recommendation lists makes it easier to find the perfect products to have some retail therapy and fun. There are more than 30 categories. Click on any image below to view.

RANDOM FUN
More than 25 000 fun ideas posted over the years, including but not limited to: free printable goodies, party ideas for old and young, fun games, amazing arts and crafts, funny stuff, free templates and so much more - LOOK HERE! + follow us!

Want to know what we create next? Sign up for our monthly newsletter!