Polka Dot Print Help
Need some polka dot print help with your MY POLKA DOT MAKER printable paper templates?
Always save your downloads to your computer where you can find them easily. Make sure you select "MY DOCUMENTS" or "MY PICTURES" as the file destination, to avoid files being saved to a temporary file folder where they can easily be deleted or hard to find when you look for them.

There are two ways to print your templates:
Before you print, make sure that color ink cartridges have sufficient ink and are not low on specific colors. This is the greatest cause of poor print quality.

POLKA DOT PRINT HELP WITH PDF FILES:
This is the easiest and quickest way to print.
Open the PDF document from your saved files.
On the PDF document, use the + function at the top and zoom in to 200%. PDF files are known to loose some print quality, we do this to increase or restore the print quality to the original. This is especially helpful when you use the snapshot tool to take images in the PDF file to another program.

Select print at the top of the page, you can choose to print all of the pages or specify a single page number that you would like to print when your printer program opens up.
POLKA DOT PRINT HELP WITH PNG FILE FORMATS:
Select the polka dot template from your saved files with a double right click, this will open the image up, select print.
Printer settings and margins often cause the templates to print WITH A PAPER MARGIN. When you print motives on paper or on adhesive labels, you may want to avoid this.
Follow these easy steps in any word processing program to ensure that your polka dots print from one corner of the page to the other without any print margins. For this tutorial we will use Microsoft Word and an HP printer:
Open up a blank page in Microsoft Word.
Move all four page margins to zero by holding in the left mouse button and dragging the full margins to zero.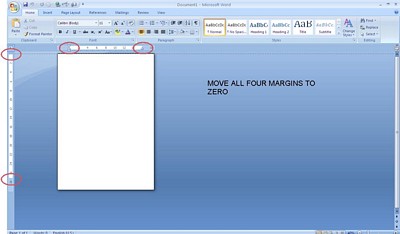 Select "INSERT" in the top navigation column, then "PICTURE".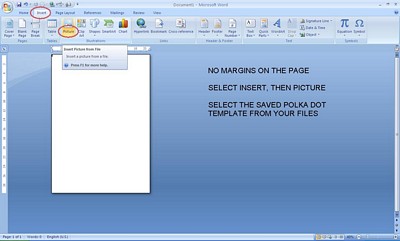 Select the saved polka dot PNG file of your choice.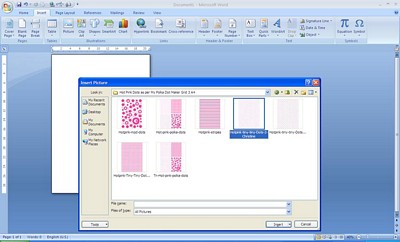 The polka dot template should now fill the entire page. If not, check that all page margins are on zero. Left click on the corner or the template and drag the template image towards the page corner where a margin or gap is visible on the page.

Select "PRINT".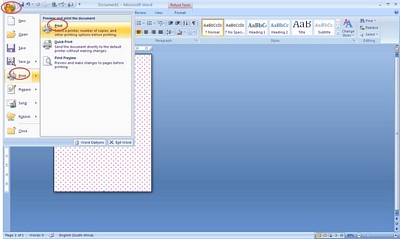 Your printer program will open up, select "PROPERTIES", then "FEATURES".
Uncheck "SCALE TO PAPER SIZE" and Select "PRINT AT ACTUAL SIZE" then print your template.

GO TO: MY POLKA DOT MAKER
RETURN TO: HOME PAGE from Polka Dot Print Help

SOCIAL FUN

FUN PRODUCTS

Our recommendation lists makes it easier to find the perfect products to have some retail therapy and fun. There are more than 30 categories. Click on any image below to view.

RANDOM FUN
More than 25 000 fun ideas posted over the years, including but not limited to: free printable goodies, party ideas for old and young, fun games, amazing arts and crafts, funny stuff, free templates and so much more - LOOK HERE! + follow us!

Want to know what we create next? Sign up for our monthly newsletter!