The joy of having a real friend
by Evelyn
(Missouri)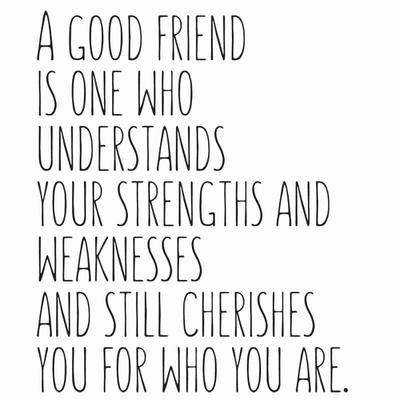 When I was in third grade, I moved to a new town. I was completely alone in my last neighborhood, my only friend being a kindergardener, because she was the only kid on the street. So when I moved to a place that was building houses for more people to move into, I had hoped that I would find a friend that wasn't three years younger than me. I did. In fact, I found three.

The first person I met in the new neighborhood was a girl named Emilee. She was in fifth grade, but I was desperate and a little shy, so I went along with it. Her mom had obviously forced her to come say hi to the new kids, but I didn't mind. I know how moms are sometimes. She invited me to ride a bike, but at the time, I didn't know how. So I rode my scooter with her and her brother, Kris, around in circles for a while before I had to go inside. Wasn't the best friendship-starting-moment, but that is how it all started.

The next day my family was moving things in our house, so they let me walk around the neighborhood. I noticed that another family was moving things in too, the house right next to Emilee's. But it wasn't until Emilee took me to meet them that I got to know them.

The family that moved in, The Creeds, had four children, Savannah(10), Aubrey(8), and Elenor(about 3), and Ethan(About 4). Emilee introduced me to Savannah and Aubrey first, and everyone became fast friends. At first, I kept mixing up Aubrey and Savannah because they looked really similar at the time, but I got used to it. We all loved animals, we were all new, and we had a lot of other things in common too, like sports and crazy family members. Within about a week, I was calling these people my best friends.

Over the weekend Emilee invited me to her first sleepover. It was awesome, getting to have some fun with someone around my age. We had some fun all right. We ate way too much pizza and drank too much soda, but it was hands down, one of the best days ever. Savannah had trouble with sleepovers at other people's houses, but that was okay with us. Her mom barely let her have sleepovers at her house, but we still hung out and did all kinds of crazy things together!

Like the time they taught me to ride my bike and the time we made up violent Christmas songs on the bus. Bored kids+Bus= Some really weird and crazy stuff. But that is a story for another time. We didn't care what people thought, and we still don't care now. Savannah, Aubrey, and Emilee helped me through the death of my dog Layla, and a whole lot of other personal things. My whole elementary life would have been really bad without them helping me, even if none of us are the same age.

Savannah and Aubrey moved away in fifth grade. Her dad wanted to build some kind of business, and they decided to move back to Arkansas. Everyone in the neighborhood cried when they left. The Creeds were friends with everyone in the neighborhood, and it was sad to watch them go. But me and Emilee still connect with them over texting, zooming, and calling because you can't let a good friendship go to waste. Especially if that friend is one of your best.

Sanet from Fun Stuff To Do Says:

Ah this is precious Evelyn, how lucky you all are to be able to continue these wonderful friendships that was clearly meant to be.

Sorry to hear about Layla, it sounds like you were just as a good friend to your dear dog. You sound like a very special person. Thank you so much for sharing this with us all.

I am sure we can all relate to having very special friends and animals in our lives and at some point having to go our different ways. I really loved reading your JOY and am so happy you found such special friends to have fun with and help you through rough times. It certainly made me pause for a while, to appreciate mine. I have added special images to your post especially for you, and in celebration of your friendships and all the other wonderful friendships out there.

Our recommendation lists makes it easier to find the perfect products to have some retail therapy and fun. There are more than 30 categories. Click on any image below to view.

More than 25 000 fun ideas posted over the years, including but not limited to: free printable goodies, party ideas for old and young, fun games, amazing arts and crafts, funny stuff, free templates and so much more - LOOK HERE! + follow us!