Water Bottle Label Template Free
Water Bottle Label Template Free
by Fun Stuff To Do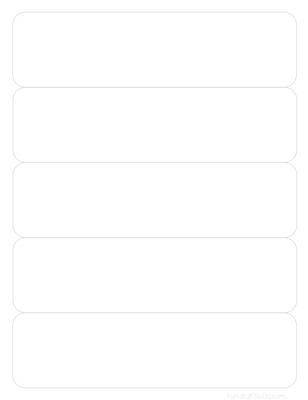 Free Water Bottle Label Template
Create your own water bottle labels for your next party or function with these free templates.

Use the transparent template if you would like to add a patterned background of your choice. Then add some images and wording.

Want the simpler template with white background?

Click on one of the links above, the full size image will open. Then save the template on your computer. Take note where you save it and use a name for the file that you will easily recognize.


SOCIAL FUN

FUN PRODUCTS

Our recommendation lists makes it easier to find the perfect products to have some retail therapy and fun. There are more than 30 categories. Click on any image below to view.

RANDOM FUN
More than 25 000 fun ideas posted over the years, including but not limited to: free printable goodies, party ideas for old and young, fun games, amazing arts and crafts, funny stuff, free templates and so much more - LOOK HERE! + follow us!

Want to know what we create next? Sign up for our monthly newsletter!