Chocolate Cherry Party Pack
The chocolate cherry party pack for girls is a printable party kit with cherry pink, hot pink, chocolate brown and pastel pink polka dots and stripes. Filled with butterfly and flower party decorations, just add chocolate treats, cherry cupcakes and pies! Perfect for an all girls night out party and sleepover! Always FREE to download and print in true Fun Stuff To Do style! Best printed on plain white card stock!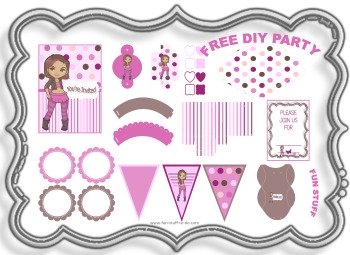 What's in this party kit?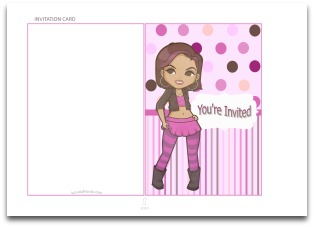 Print the invitation card, cut, fold and insert the invitation wording below or create your own.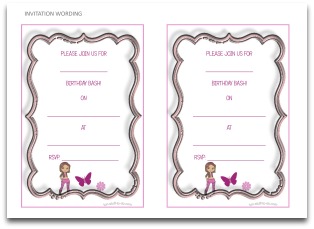 Cut and glue to the inside of the birthday party invitation card.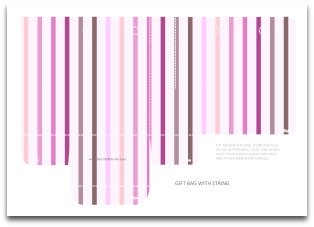 A cute stripe party bag or favor bag to make. Cut out, glue tabs, attach string or ribbon as handles. Attach the cute round party bag labels especially designed for this bag. Write each childs' name on.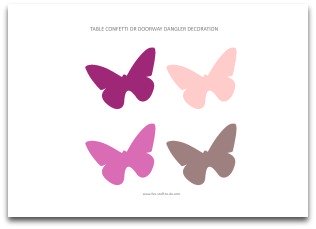 Pink and brown butterflies to attach to cards, tags, party bags, party hats or use as table confetti. Cut them out and give them a little fold in the middle for the butterflies "in-flight" effect. Make this cute butterfly doorway decoration with them.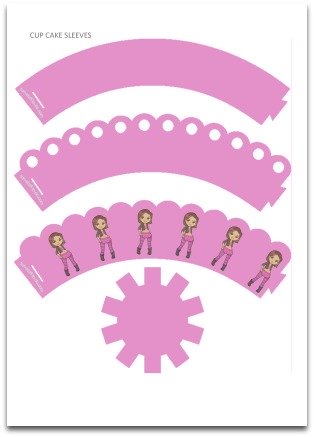 Use only the cupcake sleeves or make a cupcake holder by cutting the circular shape out, folding the tabs upward and glueing it to the inside of the cupcake sleeve.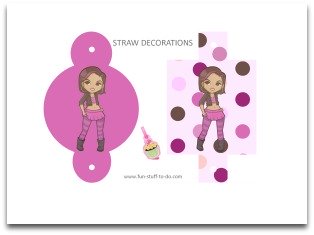 Make the drinking straws pretty with these drinking straw decorations. Print, cut and punch holes on both sides as indicated and place onto straws as per the illustration.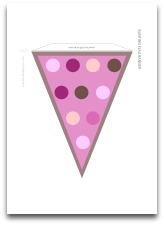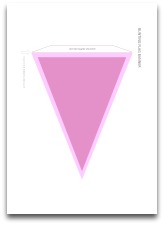 Three different printable flags for pretty bunting flag banners to fill up the empty corners. Attach to string or ribbon as per the instructions and add some extra ribbon bows and balloons to the ends. Very pretty to decorate the walls with behind drink and food tables filled with chocolate and cherry treats.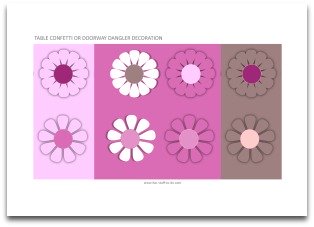 Cut two flowers per strip, fold and make tiny thank-you cards. Add little flowers to the butterfly doorway dangler or cut the little flowers out and use as table confetti together with the butterflies for a cute effect.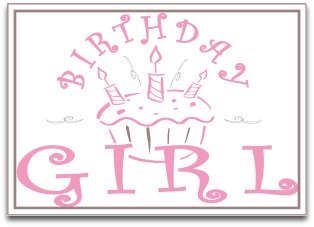 Use the birthday girl sign to welcome the guest of honor, as a special little place mat for the birthday girl or to mark the birthday girls' chair.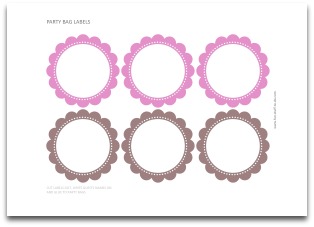 Round labels designed for the party bags. Print on card stock, cut and glue to the front of the party bags, write guests names on. Can also be used as additional food and drink labels.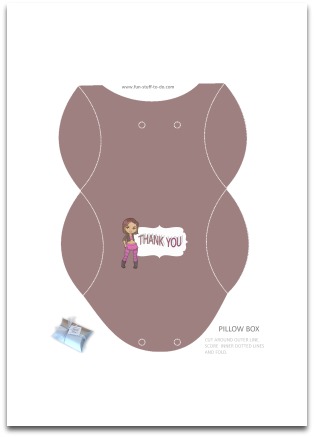 A cute chocolate cherry party favor box to fill with chocolate drops or dried cherries, berries and nuts, flower seeds, small soaps, bath bombs, bath crystals, small perfume bottles, nail varnish and lip gloss or potpourri.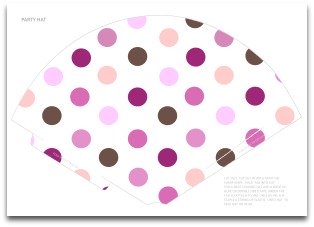 Simple to make party hats! Cut out, make a cone shape, insert tab, make two holes on either side of hat and attach string of elastic to fit around the face. Want to dress them up a little? Tie a knot at the end of a few colored ribbons and thread the ribbons through the top hole, let the ribbons swing freely. View example here. Also use this template for cute cone shaped favor packets. Fold the cone shape a little tighter, so that it is smaller, glue the side closed, stuff with candy and wrap in cellophane. Tie the ends of the cellophane with a ribbon at the open end of the cone shape.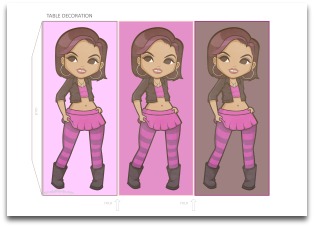 A sweet triangular chocolate cherry party table decoration to cut and fold. Fill if you choose or place them around small flower vases with a few fresh-cut flowers in.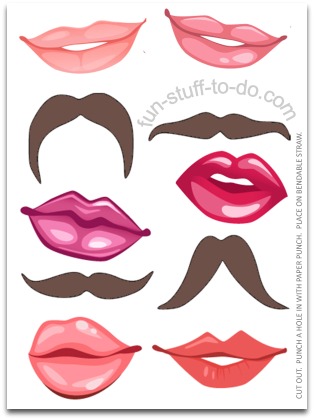 For some really fun drinking straws attach these to your drinking straws. View the example below at more fun stuff to add.




DOWNLOAD THE CHOCOLATE CHERRY PARTY PACK (5.53MB)
MORE FUN STUFF TO ADD
TO THE CHOCOLATE CHERRY PARTY

DRINKING STRAW DECORATIONS - Moustache and Lip drinking straws!

FUN PARTY GAMES - Loads of free party game ideas!

POLKA DOTS - Mix and match with fun Polka Dots, design your own!

FREE TEMPLATES - Add a cake slice box or party box!

FREE TAGS - Need some more fun tags?

FREE LABELS - Free labels to add to anything else you want labelled!

PARTY DRINKS - Delicious Fun Fruity Punches



FUN CHOCOLATE, CHERRY AND OTHER FUN PINK GIRLY FLAVORS & STUFF
ROCK YOUR CHOCOLATE CHERRY FUN GIRLS PARTY WITH GREAT GOODIES!
Back To Fun Stuff To Do from Chocolate Cherry Party
SOCIAL FUN

FUN PRODUCTS

Our recommendation lists makes it easier to find the perfect products to have some retail therapy and fun. There are more than 30 categories. Click on any image below to view.