Party Tips for Toddler Parties
PARTY TIPS FOR TODDLER PARTIES

You want this special day to be great fun and to avoid sadness and tears. Here are a few party tips for toddler parties that will help you while you are planning your little ones fun day.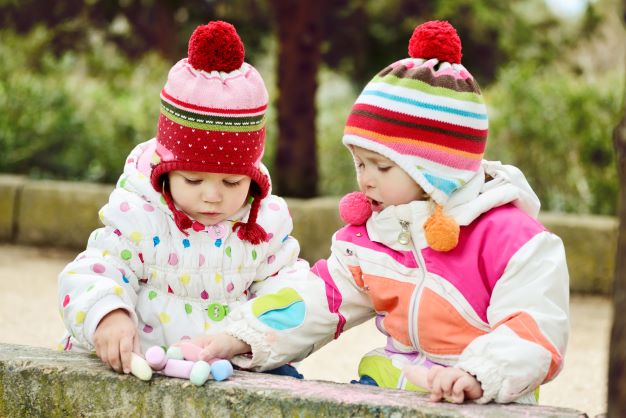 USEFUL PARTY TIPS FOR TODDLER PARTIES
Large numbers of guests can easily make little one's feel overwhelmed, limit the guests to small intimate groups. You may even consider having two separate events for friends and family if the group is too large.
Have the party in the morning, to avoid interference with nap times.
A few toys, like play tea sets, watering cans and gardening play sets, pull-along and ride-on toys, sandpit shapes and shovels, bubbles, sidewalk chalk, blocks and shape-sorters are handy on the side.

Older siblings may come along - have activities like play dough, coloring and reading books or building blocks at a special little "bigger" table for them.
A special room for nappy changes, feedings, naps and quiet time for the other babies and toddlers are helpful. Remember parties can be just as overwhelming and tiring for other tots and babies as well as the moms.
Most moms limit the intake of sugar for babies and toddlers at this early age, therefore a normal meal or finger foods would certainly be more appreciated than loads of sticky sweet foods before the birthday cake. See the ideas below.

Babies and toddlers do get tired with all the action going on. Rather than the more usual 2 hour birthday parties, you may want to limit it to 1 ½ hours. This still gives you ample time for free play, a few fun games or activities, as well as the birthday meal, a wonderful milestone to remember before everyone gets tired and cranky and it spoils the day.
You don't need party bags for babies and toddlers, if you want to, you can include a piece of birthday cake in a tiny box or a gingerbread man in a packet or even a little biscuit/cookie (that you can make and decorate yourself) and pack those in handmade cookie pouches or small bags. Most toy party favors are not suitable for babies, therefore a tiny little soft toy with a cute thank you note, colorful baby cup, first building blocks and even bouncy balls are more suitable. Don't put in sticky sweets, balloons, anything that gives off color or that could be harmful to other babies. Remember: If it can fit through the inside of a toilet roll, it is dangerous and a choking hazard for small children under 3 yrs of age.
Another fun idea is to have little paper gift baskets together with a colorful pull-string piñata for little ones. The pull-string cuts out the "bashing with a stick" part, and it can still rain toys and treats with mom's help which will have them all ever so excited. They can then collect some of the treats and toys from the pinata to take home. We have a free template for an easy paper candy gift basket for you. Print these on heavy card stock in your color scheme and assemble. Decorate with ribbons, stickers, cute googly eyes or anything fun and colorful. You can find great pinatas for this age group here and these make great little healthy treats for toddlers to place inside your pinata.
I know this might sound a little crazy but my favorite thing to do when my boys were 1 and 2 years old, was to allow them to circle around the cake at a small flat table in the garden with their friends, and to dig in with their hands (or spoons if they choose). The memories and the photos of these "covered in cake" moment are priceless. Just have plenty of wet wipes or damp warm face cloths ready for the aftermath. You can roll the face cloths up neatly and place them on a plate, when you are ready, run some hot tap water over them or just water and pop them in the microwave until they are warm. I always had a separate cake for the mom's and other guests.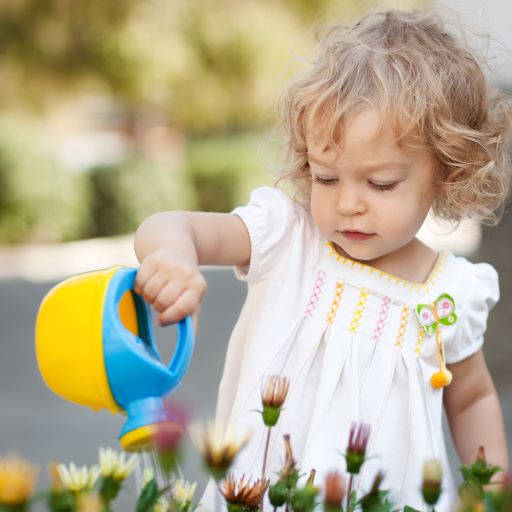 PARTY TIME FRAME PLANNER
An example of a Simple Party Time Frame Planner:
This will give you an idea about the number of games or activities that you may need, it's good to have game or play ideas ready, the last thing you want is bored, crying little babies, but as we've said before, experience has taught us that this age group prefer free play and these natural little entertainers can easily send all your rigid game plans out the window.
10:00
Guests Arriving

10:15 – 10:45
Mix of lively and quiet games, and perhaps the Happy Birthday Serenade

10:45 – 11:00
Free play, nappy changes, washing hands (best if you announce this) and have mild soapy water in bowls ready with paper towels on a veranda or on the grass, we worship "less mess" (only for now :)

11:00 – 11:30
Party drinks with finger foods, birthday cake, candles and song/music.

11:30
Perhaps a lively circle game or race that includes mom's to end.
Free play can continue while parents finish their drinks and get ready to leave.
You may prefer a morning party between 10:00-12:00 for little ones, you don't want to interfere with their nap times and also provide enough time for them to settle down after all the action. Don't be surprised if your own won't nap, lots of gifts and treats create enormous excitement and it is just natural to want to play with all the new goodies and temptations.


A few decorations, food, drinks, wash-up and play! It's that easy!

GIFTS, GAMES AND FOOD TIPS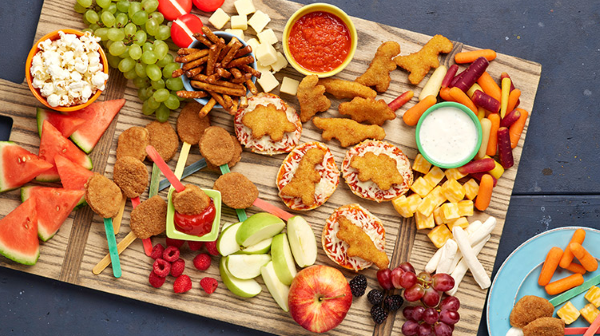 Gift Tip:

Little ones often receive so many gifts, it's a good idea to put a few away as surprises and entertainment for later. This will help them to truly enjoy each and every gift without feeling they have to play with everything at once and they also won't to get tired of everything all at once.

Fun and Games:

Fun and games for your toddlers party is high on the list, we have grouped a few fun game suggestions and ideas for ages 1 and 2 years old here. If there will be any older friends or siblings, you can find suggestions for 3 - 5 years old over at our Preschooler party games.

Foods you may want to consider instead of sticky sweets:
These are just some examples of foods that are a fun and healthy alternative for sugar loaded treats, which other parents may appreciate.The secret is "make it colorful so that the eyes want to eat it".

Raisin boxes or any other type of dried fruit parcels, small cheese or fruit pizza squares, bran muffins, bread fingers and bread shapes, cocktail sausages, small sausage rolls and quiches, slices of fresh vegetables and fruit as well as fruit shapes pressed out with cookie cutters (melons and cantaloupe, the colorful varieties are great for this), vegetable crisps (sweet potato, butternut etc.). You may also find some wonderful ideas on our Healthy Snacks page.

Hope you found some useful toddler party tips!
HAVE FUN PLANNING YOUR TODDLER PARTY AND A HUGE CONGRATULATIONS FROM US ALL OVER HERE!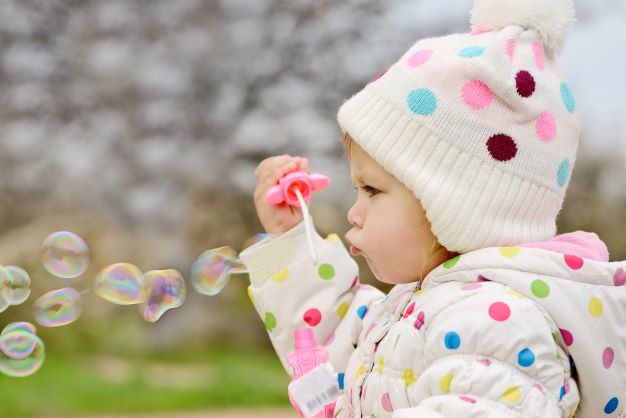 RANDOM FUN
More than 25 000 fun ideas posted over the years, including but not limited to: free printable goodies, party ideas for old and young, fun games, amazing arts and crafts, funny stuff, free templates and so much more - LOOK HERE! + follow us!

Want to know what we create next? Sign up for our monthly newsletter!

Party Tips for Toddler Parties
Photo Credits: Depositphotos