The Fun Stuff Blog
The Fun Stuff Blog is here to keep you
up-to-date
with the
latest
"real world" fun games and other fun activities that FUN-STUFF-TO-DO.COM discover, uncover and create.
Funny Stuff, Fun Games, Fun Ideas, Fun Solutions and Activities for Kids and Adults to make all your special moments, occasions and events enjoyable experiences.

Come PLAY, create, learn, laugh, enrich, expand, and share with our awesome community!

Make

FUN STUFF

your

'ONE SHOP FUN STOP'


We'll do the rest!

_____________________________________________________
Merry Christmas Happy Holiday Free Labels Tags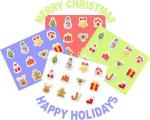 A super cute set of free printable Christmas tags and labels to wish our readers a Merry Christmas and Happy Holidays. We have created these labels and
Continue reading "Merry Christmas Happy Holiday Free Labels Tags"
FUN PRODUCTS

The product links above will take you to Amazon USA

**Fun-Stuff-To-Do.com is also a participant in the Amazon EU Associates Program, an affiliate advertising program designed to provide a means for sites to earn advertising fees by advertising and linking to Amazon UK/ Amazon GERMANY/ Amazon FRANCE/ Amazon ITALY/ Amazon SPAIN.**
*You can also find products on Amazon CANADA/ Amazon CHINA/ Amazon BRAZIL/ Amazon INDIA/ Amazon JAPAN/ Amazon MEXICO.*

It does NOT cost you an extra dime but sure helps us to maintain this site, so please support us by doing your Amazon shopping through our links - You are so cool, thank you!

RANDOM FUN

SOCIAL FUN

Return to Fun Stuff To Do:  HOME PAGE